Cheers to all,
I want to keep you a bit up-to-date with progress on my current project: Basically a remake of the good-old GTA2, set in an Cuba-like environment.
The goal is to focus on the multiplayer, as that was enormous fun back in those days, although the original GTA2-network-support was… well… terrible and mostly just did not work at all. So hey, that's enough motivation to recreate it
Currently Iam working alone on it but am confident to find some people to support me!
OK, enough words for the moment, here two screenshots that show a rough first approach for the design part:
As you hopefully can see I try to catch the atmosphere of a city like Havana with its colorful buildings and assets. I hope to be able to catch the liveliness; but please do not consider everything you see there as more than a rough block-out.
And Iam quite happy that I am already able to get some actual life into the map as my first approach for a vehicle_ai is working quite nicely (for my terms). It bases on a "spawning box" that controls the number of cars in it and deletes and spawns cars on demand. The Box will be applied to the player pawn and can be scaled based on the distance of the camera to the ground.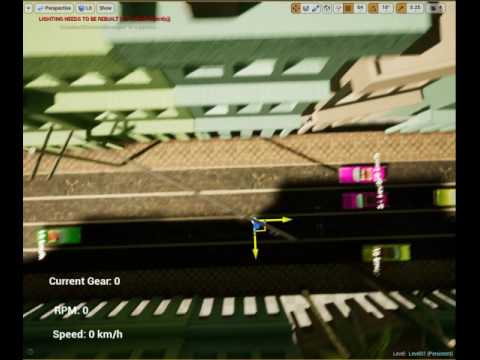 If you have any comments, just let me know.
Best wishes,
Hackmet