I have spent some time poking around the engine and I noticed that there are some small annoying workflow issues I have stumbled upon quite regularly.
So I decided to write down some "nice to have" I believe would improve the overall experience when working with the editor.
As well as some ideas for potential features.
If any of these features are already available or there are good workarounds I'd love to hear about them.
Set favorites in world outliner
Sometimes you work a lot with the same actors on a level and it would be nice to be able to favorite or pin them to the top so they don't drown in the list.
This could be a part of the world outliner or a separate window.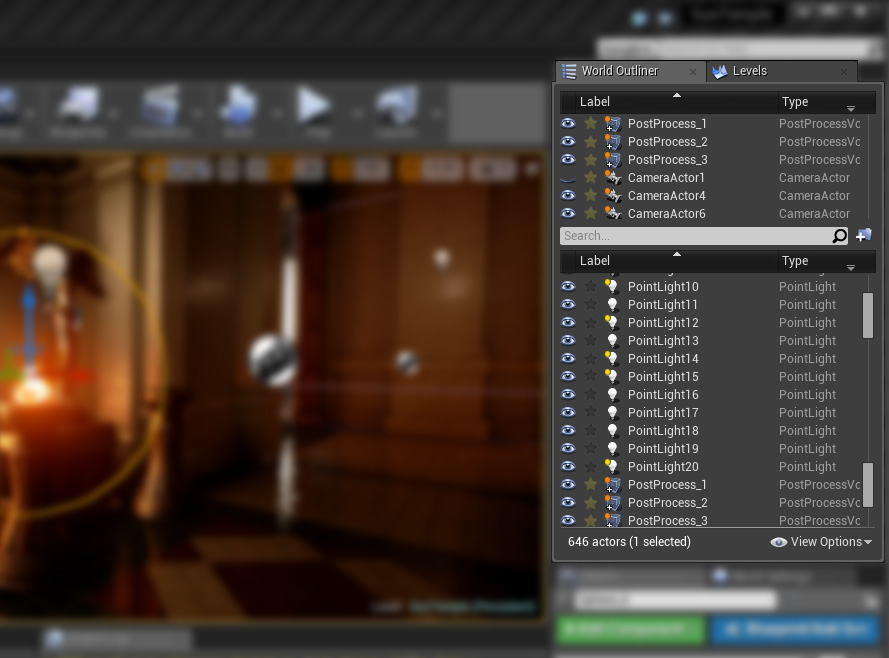 Recent results in quick search
Remember recent results in the Ctrl+P quick search. Making it easy to get back to assets you were just working on.
Jumping to results with keyboard shortcuts might cause an issue but hopefully that can be worked around with modifier keys.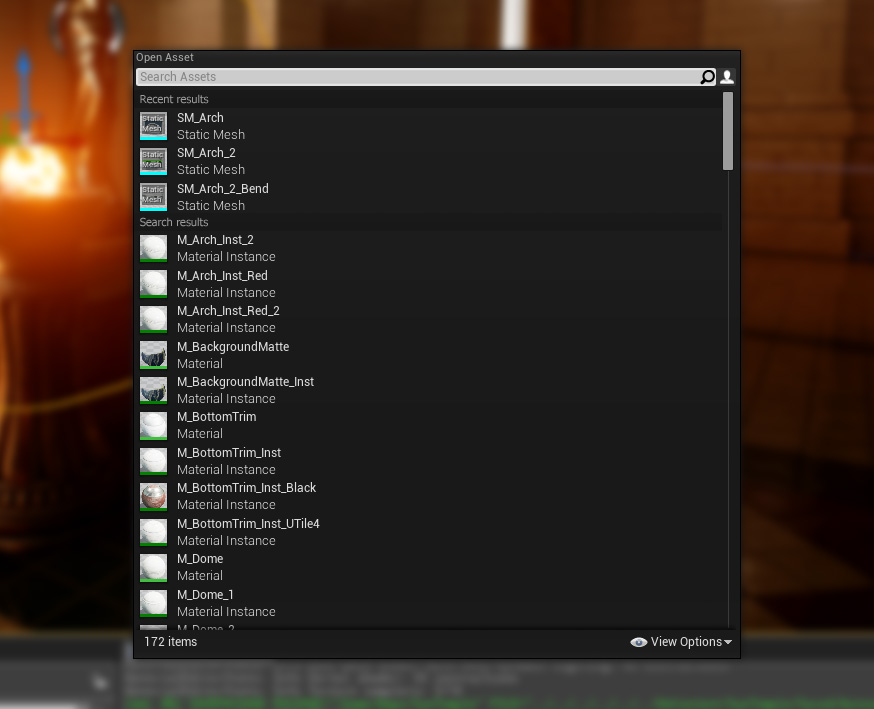 Tabbing with materials active
It seems that when Ctrl+Tabbing on materials there is a Preview Material in /Engine/Transient that becomes a part of Active files. This means that if you Alt+Tab + Alt+Tab you get "stuck" on the same material.
It also seems Ctrl+Tab activates the dialog while Shift+Ctrl+Tab does not. Even though Shift+Ctrl+Tab works within the dialog itself to move up/down in files.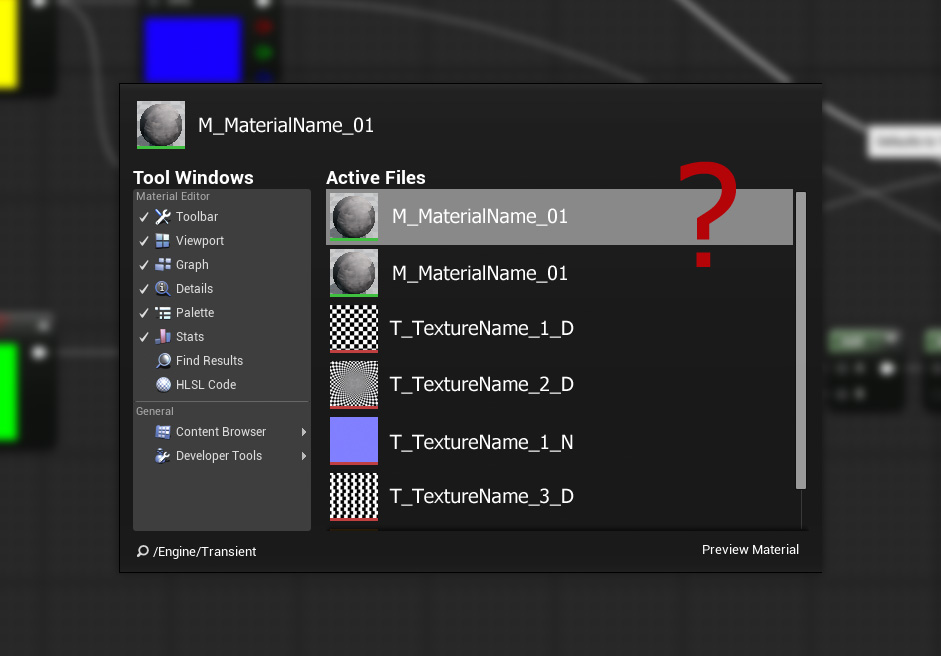 Performance info on blueprints
This is probably a pipe dream but it would be nice to get some information on the bundled editor blueprint nodes about the performance impact they have.
Where 1 bar would be "don't worry", and 5 bars would "keep this out of hot spots at all cost".

Trigger blueprint diff externally
It would be really nice if there was a way of initiating the editor externally with an argument and a path to the file you want see the history off. That way you can jump right to the diff from your source control.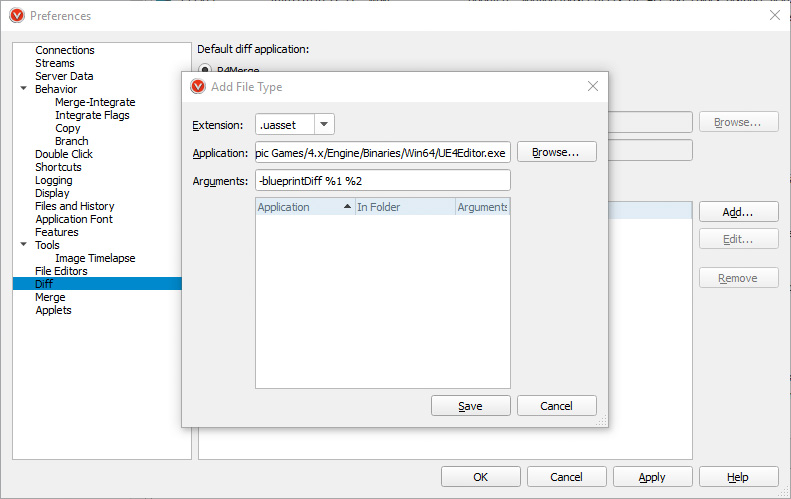 Sane defaults for suggestions
Currently it seems like the suggestions given for some node types are a bit off. I would assume an integer + integer action would be more common then a vector + int action, so it would be great if int+int was the first suggestion.
Even better would be if the editor could learn from my habits and adapt the suggestions based on the frequency of my previous selections.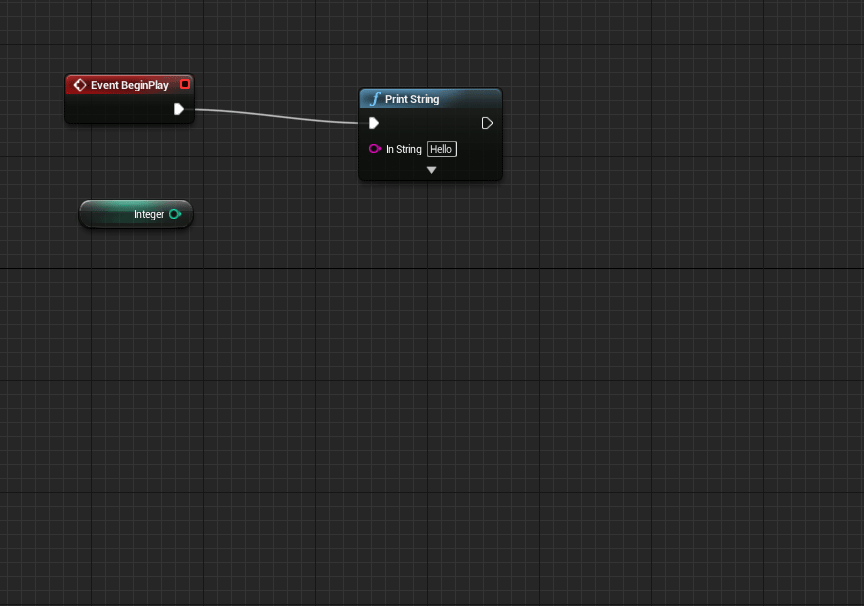 Auto focus likely input
Similar to the point above, I feel it would make sense on quite a few nodes that when dragged out, the editor should focus the most probable (or even first) input automatically.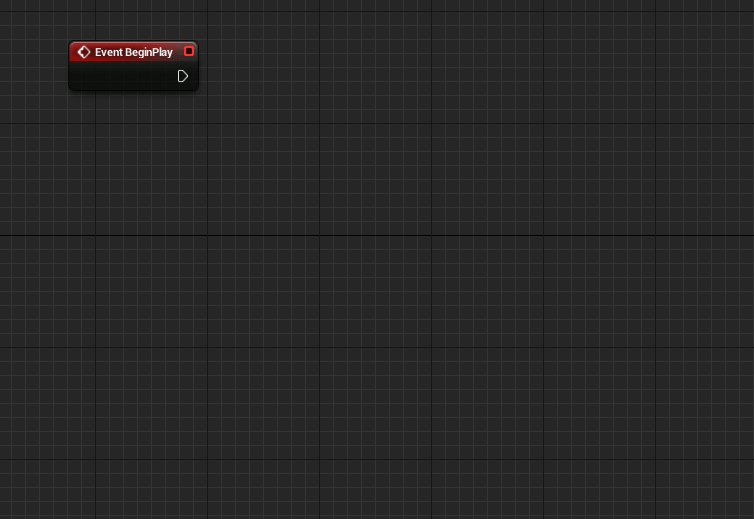 Maintain connection flow on node deletion
When you have a connection between two nodes and drag out a "print" from the first one UE4 currently automatically inserts the print in-between the nodes and then fixes the connection flow.
It would be great if the same could happen when the print node was removed, but in reverse. At least for simple 1:1 flows. Especially for when removing reroute nodes.

Extended slider
Would be nice if variables that have a set range could use the empty space to the right in the details pane to show a bigger slider where you could also click to set the value.
I believe this will make it a bit easier to experiement with values. Since you know relatively where you are clicking, the value set is a bit more intuative then just dragging.
Another potential solution would be to make the current input into one big click/draggable slider.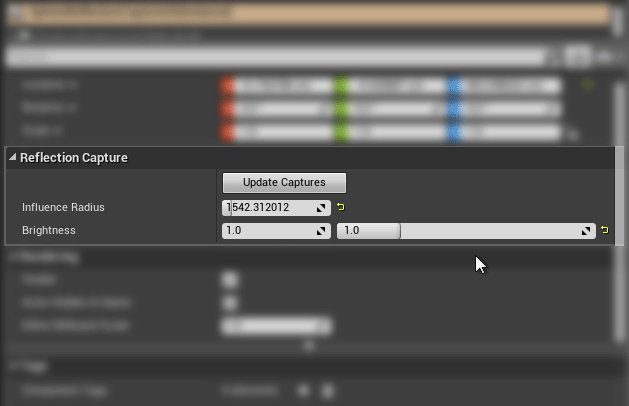 Scrub location and scale in a transform
Not sure why this is the case but it would be nice to be able to scrub location and scale values, same as rotation.
Copy entire detail sections
Currently you can copy location/rotation/scale one by one. But it would be great if you could just copy the entire transform section and apply that to another actor. Stuff like lights also could get a lot of benefit from this.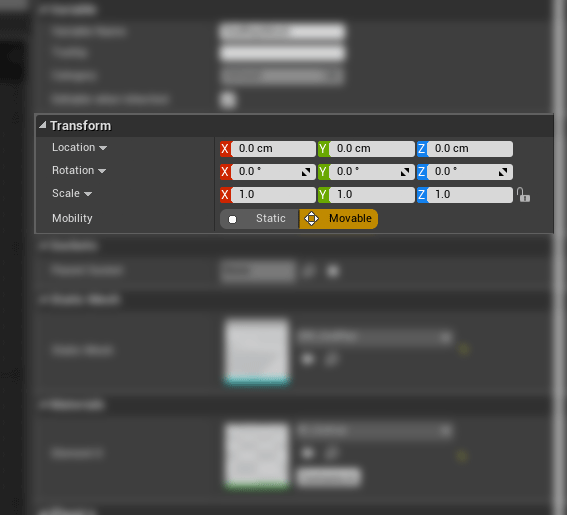 Reroute nodes in materials
Same as the one available in blueprint editor.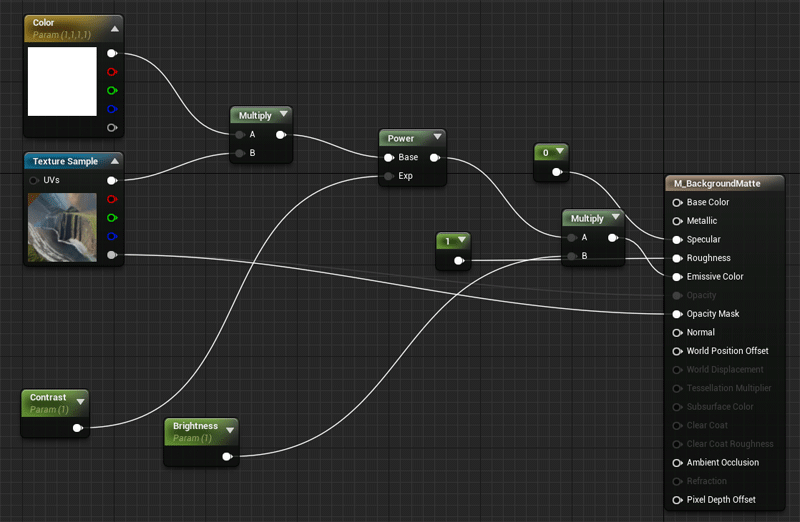 And lastly
Having the ability to move the "Recompile Game Code" keyboard shortcut to "System Wide" instead of "Level Editor"
If you are working on two blueprints that depend on each other, compiling one should compile the other so you don't get link errors.
Making the pin-sockets in blueprints bigger and easier to select and drag out. Far too often you end up just moving the node instead of dragging a line out.