GOOD UI ICON TRAIL v1.0 FOR UMG -20180328 [HR][/HR]
**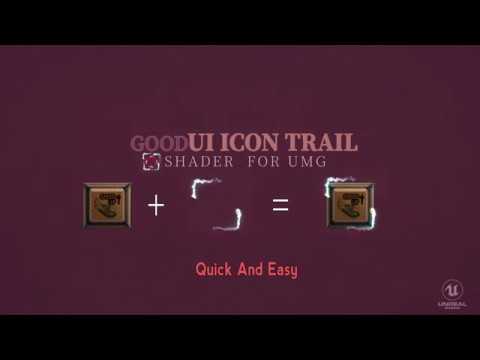 **
Features:
It's Material shaders for UMG.
Quick and easy.
20+ Icon Effect Presets.
Parameters to customize.
Support for Box / Circle / Chamfer Shape Icon.
NO Sequence Textures.
Use it in UMG or wherever you need it. ( example: particle )
[HR][/HR]
Supported Development Platforms: Desktop / Mobile
Supported Engine Version :** 4.15~4.19** [HR][/HR]
Any questions or comments you may have, please feel free to ask or follow the email linked below!
Support Email: [EMAIL="feeling94750@gmail.com"]feeling94750@gmail.com
More Information :
Documentation !!
Teaser !!
Demo !!
Marketplace Page!!](https://youtu.be/9WfdA-Uau78)