Hey guys,
during the last few weeks we have been working on our first game, Glow.
It is a fast-paced action game in the spirit of the good old 80's & 90's 2D Arcade games,
presented in modern 3D graphics. You control a lone but brave firefly, to help her fight
evil spiders and critters that try to kill you.
 **[Please vote for us on Greenlight!](http://steamcommunity.com/sharedfiles/filedetails/?id=665886610)**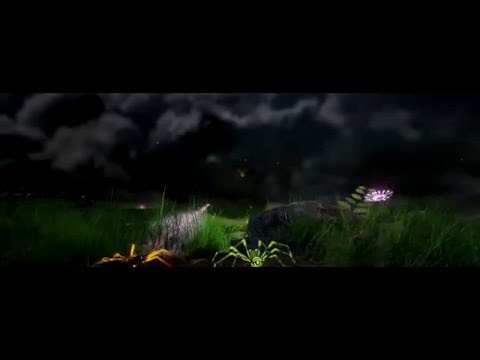 Here is the basic gameplay:
Control your Firefly in a fast-paced action game
Use either your Mouse and Keyboard or a Gamepad
3rd person view with a camera that can zoom in and out
Various types of Spiders and other enemies try to shoot you down
Your Firefly can shoot back with different weapons
Increase your score by killing your enemies
Get even more points by killing multiple enemies in a row
Gain new weapons / perks by better high scores
Equip your Firefly with light/heavy weapons and passive abilities (100+ combinations)
Collect power-ups to heal, gain more points, or even fellow Minions that fight with you
No worries if you die: Choose your favorite combination of perks and try again
And most important: Enjoy and have fun!
You would help us a lot by voting for us on Steam Greenlight, as well as spreading the word


Thanks a lot in adavnce for sharing and your feedback here on the trailer and the game in general!