Get Up and Running for Less Than $100
With Unreal Engine 4 going free there has been a spike in it's user base. And with all the new users some will be hobbyist, some Freelancers, some will go the commercial route. Because of this I decided to write this article to help everyone get started.
With gaming titles reaching $100 million development costs and software costs reaching tens of thousands of dollars, jumping into the development scene can be quite intimidating. The start-up costs are staggering and usually not very feasible for small teams or hobbyists trying to make the switch to indie.
It's easy for small teams to get discouraged or use "borrowed" software to begin developing and crafting their idea. But let's face it, in the end, if you truly want to pursue the route of commercial indie development you have to do things right and legit. It doesn't matter how much passion you have or how amazing your idea is, you put it all at risk by not doing things the right way.
Luckily there are many alternate routes where you do not have to have to spend your life's savings or double mortgage your house and still use most of the professional development tools that are used by top AAA games. Best of all you can do this for less than the price of an average utility bill.
note There are tons of software out there, these are just a few handpicked ones that I feet fit well with this post.
Modeling
Modeling packages are very important for obvious reasons. Gamesneed art. Unless you are doing a full 2d game you will need a modeling package.
MayaLT - $30/month
Maya LT is a slightly scaled down version of Maya. Most ofthe core tools are included.
MODO indie - $14.99/month

The Foundry is offering scaled down versions of its powerful, feature-rich game development tools at an indie-friendly price. There are people who swear by Modo and it's powerful tool set.
Blender – Free
Blender is free and open source and packed full of features.
SpeedTree – $19/month
https://store.speedtree.com/
SpeedTree is a powerful toolkit used to create foliage for games, animations, visual effects. If your game requires a lot of foliage, you should consider SpeedTree.
Texturing
Photoshop - $10/month
Photoshop has been an industry stable from the very beginning and for good reason, it's fantastic and very easy to use. It's normally $20 but with the photography subscription you get it for $10.
Substance Live Indie - 19.90/month for 16 months
https://www.allegorithmic.com/products/substance-live
Substance Live Indie comes with Designer 5, Substance Painter and Bitmap2Material 3. Substance live is great because it's a pay to own model. So at the end of your payment cycle (16 month) you own the software.
MARI indie - $14.99/month

MARI is a great texturing program brought to you by The Foundry. The indie version is slightly scaled down from the full version but it's every bit as powerful.
xNormal – Free
http://www.xnormal.net/
xNormal does a great job of creating maps from a High Poly - Low Poly workflow.
Sculpting
**Mudbox - $10/mo **
http://www.autodesk.com/store/mudbox/subscribe-or-buy
Mudbox is a fully featured sculpting software.
Blender - Free
Blender includes a nice range of sculpting features not to mention it's an all in one software package.
Note From the sculpting packages Zbrush is my favorite. They don't offer a subscription model and while the price isn't as steep as the others ($795) it can still be a bit for many small teams.
Game Engine
It's important to choose a game engine that gives you the power and flexibility to accomplish what you truly want. There are many choices out there but I narrowed this down to two.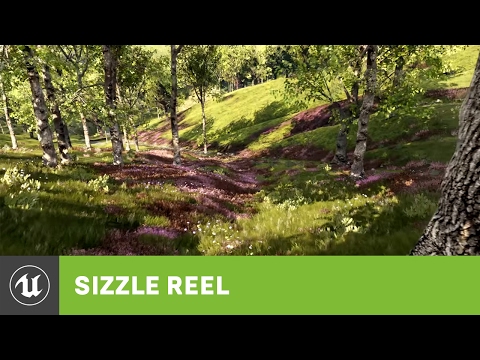 Unreal Engine 4 - Free with 5% royalties
UE4 comes with pretty much everything that you will need to create a high quality game. Unreal has powered some of the greatest and most recognized games both in the AAA and Indie scene. Unreal Engine 4 is very artist friendly.
Organization
Organization plays a very important part of any development process. Things need to be categorized and tasks need to be assigned.
Trello
Trello is great for tasking and prioritizing. It works in a card format and allows you to easily move cards from board to board. On the surface it seems very simple but as you dive in you'll see that simplicity is one of it's most powerful features.
Evernote
Evernote is a wonderful tool that allows you to organize all of your thoughts and ideas into notebooks. You can take note, sync files between devices, gather information from the web, categorize and easily search through all of your content.
Storage
We all need to store and transfer files between one another. That process needs to be simple and seamless.
Google Drive
Great storage capabilities, easy to use, and very similar Dropbox. You can store up to 15GB of data for free.
Dropbox
Dropbox is a great way to send and store files and backup. It offers a good amount of space with the option of upgraded for even more cloud storage.
For less than $100/month you can be up and running and 100% legal. As you expand and become successful, you tool set will also expand. There are many other option out there but I feel that this is one of the most efficient ways to get started.
I hope this was helpful to anyone struggling or overwhelmed with the thought of getting things up and running the legal way. There are always options out there.
If you have any question feel free to reach out to me or contact me via twitter.
Jarlan
This was the first post of my Gamedev Tips and Tricks Tumblr Blog