Hi!

I represent a small Indie Development team developing a futuristic Space Shooter game. We are currently seeking an additional 3D Artist to join our team and assist us with the creation of Sci Fi game assets. We already have 3D artists in our team but would like an additional 3D artist to help in creating the quantity of assets we need for our finished game.
This role would ideally suit a new and upcoming 3D artist looking to develop their portfolio and gain experience working in a Game Development team and with Unreal Engine 4. That being said we welcome applications from 3D artists of any level of experience who like our game concept and feel it would be the right project for them.
What we have to offer you:
The chance to work on an awesome and original Sci Fi game that will one day be highly successful!
A fun and friendly team who meets regularly to work passionately toward the completion of our project.
The opportunity to work with other talented Indie Game Devs. Learn from us and hopefully we can learn from you too!
The chance to see your Sci Fi game assets come alive in an exciting and awe inspiring 3D game environment.
If and when our game is financially successful you will be paid a fair amount for any contributions of content you have made to the game.
What we expect from you:
You must be fairly experienced in the 3D package of your choice (1+ years experience), Blender 3D, 3DSMax or Maya, and you must be highly passionate about creating awesome 3D models inside your chosen 3D suite.
A willingness to learn and advance your skills in using Unreal Engine 4.
You must be experienced with a 2D package such as Adobe Photoshop or Gimp, with a good knowledge of how to create your own 2D textures for UV unwrapped game models.
The ability to create high quality, optimized, 3D static and skeletal meshes inside your chosen 3D package. That is you must be confident in your ability to make at least one of the following:
Sci Fi Third Person Game Characters. (Up 25,000 Tris)
Sci Fi Space Ships or Vehicles. (Up to 30,000 Tris)
Sci Fi Environments, Interiors or Exteriors and assets such as Crates and Furniture.

The ability to convert concept art into such 3D models where necessary, but also the creativity to design and build your own unique 3D assets from scratch.
The ability to make high poly versions of your game assets inside your chosen 3D suite for conversion into high quality Normal Maps and Ambient Occlusion Maps. (Training in this field can be provided where necessary.)
Be a good team player who is open to constructive friendly criticism and advice where appropriate.
16+ hours per week free time to devote to working on the project.
Desirable but not essential skills and experience:
A Passion for Science Fiction and Space Games in general. If you don't have this already we hope you will develop it working with us!
Previous experience making Sci-Fi Game Assets.
Previous experience with Unreal Engine 4.
Knowledge and experience of how to make Modular Environment Assets for easy placement inside Unreal Engine 4.
Knowledge and experience of Animation and Rigging inside your chosen 3D Suite.
Any other cool skills you think you have to bring to our project?!
So, think you've got these skills and are looking for a project to advance your experience or career as a 3D artist? Please let me know!
A few other things I should make clear:
Our project is already in its final design stages. That is we already have our game concept worked out and so we are looking for someone who is willing to work within the guidelines of an already established game concept. We are not looking for people who want to re-invent or significantly change our game. That being said, we are definitely open to new ideas and constructive criticism within the scope of our game.
We are an international team and we meet regularly on Skype to discuss the project and would hope you'd be able to join us regularly to play test and talk about our the games developement. Our discussions are held every Sunday afternoon and are in English.
A little bit about our game:
It is a Science Fiction Space Shooter game featuring advanced and highly detailed Space Soldiers and Space Ships of the 35th century and beyond!
We are aiming only for an Online 16 Person Multi-player game, and not at this stage for a single player or offline component.
We are aiming to publish our game through Steam sometime around Q3 or 4 2016.
Here is some media from our game:
Some Pre-Alpha footage in Unreal Engine 4: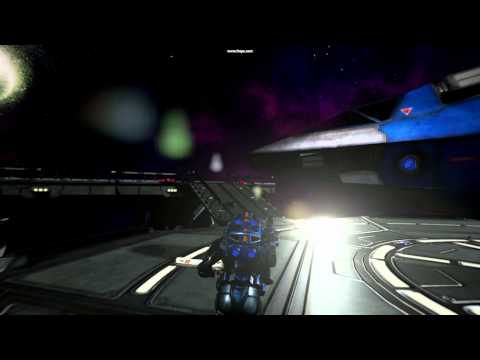 Some of the progress we made in Unreal Engine 3: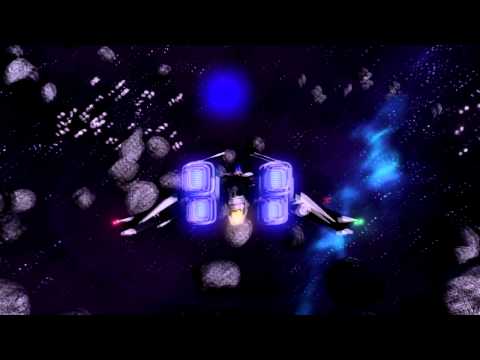 Some of our game assets:


If you have any questions about or would like to apply for this position please send me, Dyoto Orion, a Private Message on these forums.
If you meet the criteria outlined in this advertisement, then we can arrange an interview via Skype. I hope to hear from you soon!
Peace.