Announcing GearStorm: Post-Apocalyptic Sci-Fi Military Sim
Outside the Sandbox
Iron City Games has announced their new dystopian Sci-Fi Military Simulation FPS, GearStorm](https://c212.net/c/link/?t=0&l=en&o=2432893-1&h=1990891960&u=http%3A%2F%2Fgearstorm.com%2F&a=GearStorm), which will release on Steam for PC in summer, 2019*.* Set on a distant planet in a zombie infested, post-apocalyptic future; players wage war amidst the devastation caused by the biological catastrophe known as the Phage.
GearStorm is a hardcore Sci-Fi military simulation set in a huge, persistent, destructible, open world with crafting, mining, harvesting, base building, and survival features. It's filled with next-generation combat components like player and AI damage consequences, diverse field-configurable weapons and equipment, squad support, vehicles with cockpit instruments and damage systems, stealth, and many more, including advanced AI enemies, who coordinate their attacks and take advantage of cover.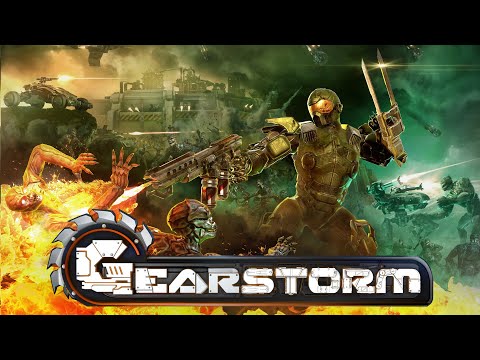 *GearStorm *gives players and admins unprecedented control over their environment and gaming experience. The game puts the future of the planet in the player's hands with its completely destructible terrain, quest-writing systems, and living alien world full of dynamic AI factions for you to fight alongside or against. Admins will have even greater control by being able to set weapon range and damage, weather, time of day, AI difficulty, spawning items, and base-building capabilities.
Whether you want team battles over the resources of the planet, or a story-packed colony-building experience, or a persistent player vs player environment that you can customize, this game has you covered. GearStorm isn't just another survival game, or a base-builder, or a sci-fi shooter, or a sandbox…it's all of them and more.
Visit https://www.gearstorm.com to learn more and support *GearStorm *by visiting their Kickstarter Page http://kickstart.gearstorm.com.
About Iron City Games
Iron City Games is an independent game development studio based in Birmingham, AL, United States.