Hello everybody,
​The main purpose of the setup I created is to provide affordable Motion Capture animations, using IKinema Orion+Vive Trackers ( for full body tracking ) combined with the Noitom Hi5 VR Gloves ( for fingers animation ).
Vive Trackers are used onto the entire body, specifically:
1 on the Head
1 on the Hips
2 on Hands
2 on Elbows
2 on Feet
The animation data is being streamed from IKinema Orion to UE4, and using a custom Animation Blueprint, the Noitom Hi5 VR Gloves are streaming the data directly within UE4, and both data are combined together in realtime using the Animation Blueprint.
Animations are recorded at 60FPS, max 60 seconds length, directly inside UE4, using the UE4 Mannequin as base.
Animations are recorded without any additional cleanup done in an external software, so the animations are "raw", and for each animation 2-3 takes will be performed.
Additionally the animations are exported into Motion Builder, so that the FBX will be ready for cleanup or retargeting to a custom character.
Skillsets:
City of Titans Character Creator
Ship of Heroes Character Creator + Motion Capture
Custom Mocap Solutions
VR solutions for the industry ( engineering, security simulations,virtual training )
Portfolio: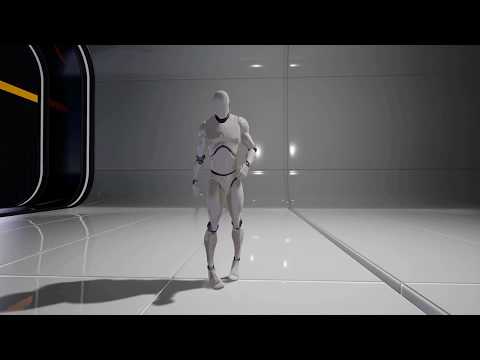 Sample FBX file of IKInema Orion + Noitom Hi5 VR Gloves
Contact:
E-mail: esposito.n@enter-reality.it
Skype: nicolas.esposito
Additional Information:
Price for animations are fixed, but a discount is provided if the q.ty is above 30+ animations
Available for on-site Motion Capture Service ( Italy and around Europe only )
Not available for Royalties or pay-when-the-project-is-done jobs
Integration of the entire setup for VR projects, including interactivity and custom solutions
Feedback:
If you have any specific questions regarding the setup or technical related questions feel free to ask!