Hey guys, I recently completed a street scene based on some Longest Journey concept art.
Here's the concept:
Here's a screencap of the actual scene:
A video: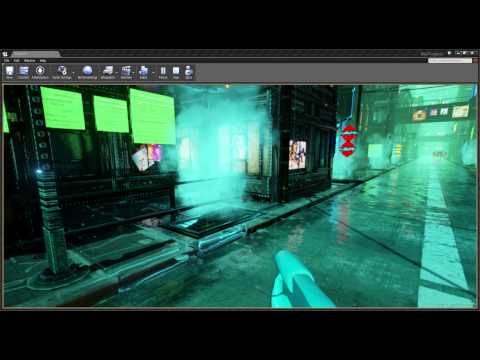 And a download link to the playable level: https://mega.co.nz/#!oBVlEYgA!FehtsW3OMIICUNHhp1EYfMLpSOh0bosJ_BuPUFpv8-M
Alternative Download Link:
This is pretty much just a single street that you can walk a little ways down. It's my first scene in UE4 but I'm pretty pleased with it.
I'm actually working on a much larger scene set in the same city that has multiple blocks. I'm 45-50% done with it but I'll probably post images of that in the WIP section as I get more work done.
Anyway, tell me what you think, cheers!
EDIT: Download links are down because they're giving virus warnings. I'm uploading to a few different sites now.
Download link back up!