Hey community! I dove into Unreal back in July. I have been working on my game called Elements ever since. It is a beautiful open-world adventure RPG about two siblings going in search of Elemental stones to save the world. Imagine Zelda BOTW, mixed with Witcher 3 and a little bit of Valheim. Then add local split-screen co-op.
This is my trailer.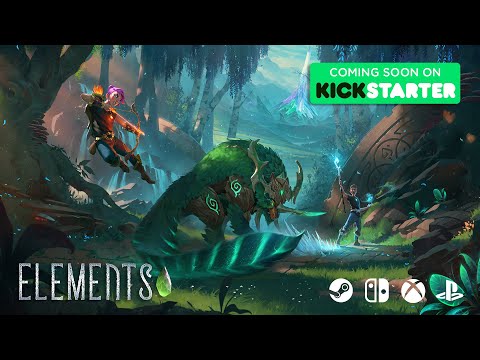 Elements Steam page has been live for a couple of weeks and we just hit 1700 wishlists. I'm a little beside myself. Here is a link to the Steam page.
The game dev community has been so amazing. I am humbled to be a part of it. Thank you Unreal for making the tools to allow my and the dreams of so many others to be realized. I've still a ways to go, but I can see the light at the end of the tunnel. I cannot wait to play this game with my family and friends.
I am creating Elements using blueprints and mostly Unreal Marketplace assets, so I would also love to get this game on the Epic Game Store. Just submitted my application for an Epic Megagrant. Wish me luck!
Thank you for taking the time to read my little post. I really appreciate your time. Any feedback is appreciated! I hope everyone has an amazing day!
Devon