Hello all,
I was wondering if anyone could educate me on the most effective and efficient way to render a forest Vista in Unreal Engine 4. The forest consists of roughly 1000 trees created in speedtree, and a large proportion of these can be seen at any one time.
The Speedtree's have 4 LOD levels, the last of which is a billboard.
First I tried using the foliage paint tool, and this created desirable results visually, however, I took a SEVERE performance hit, far greater than I had anticipated. I realised this is because for some reason the LOD switches are not happening: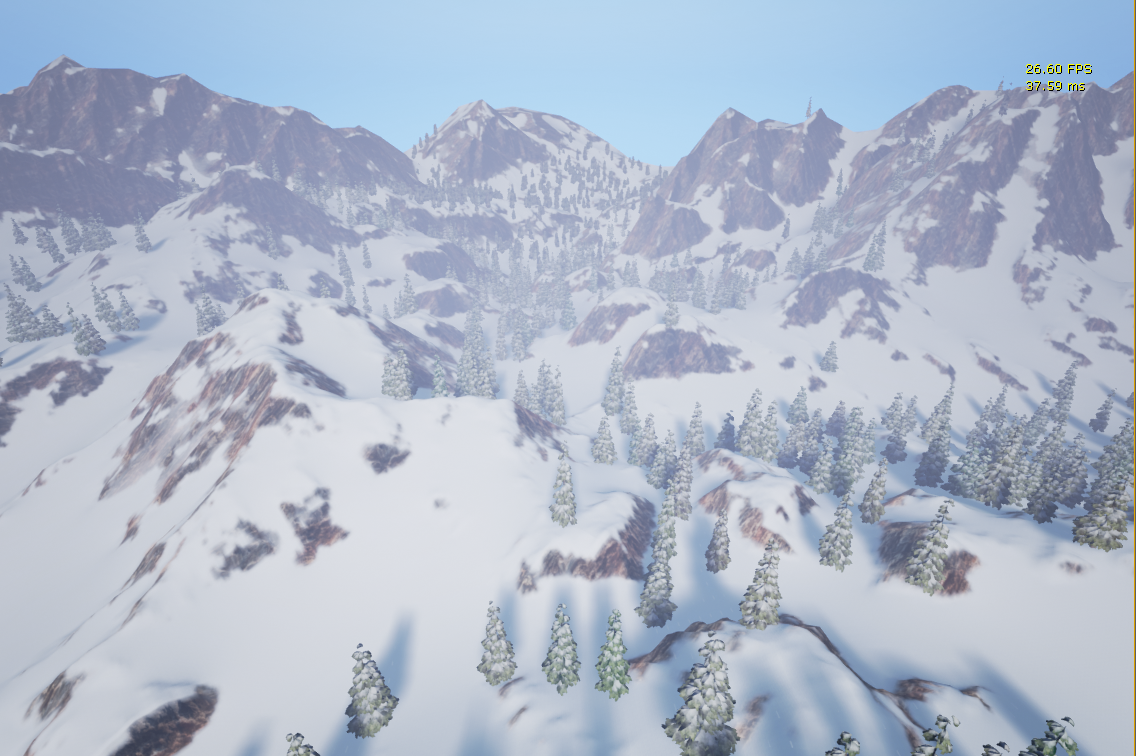 To check this theory, I manually placed 1000 copies of the tree in the level. The performance hit was far smaller, despite the fact that every single tree was rendered on screen, compared to the 500 or so that were visible in the foliage layer.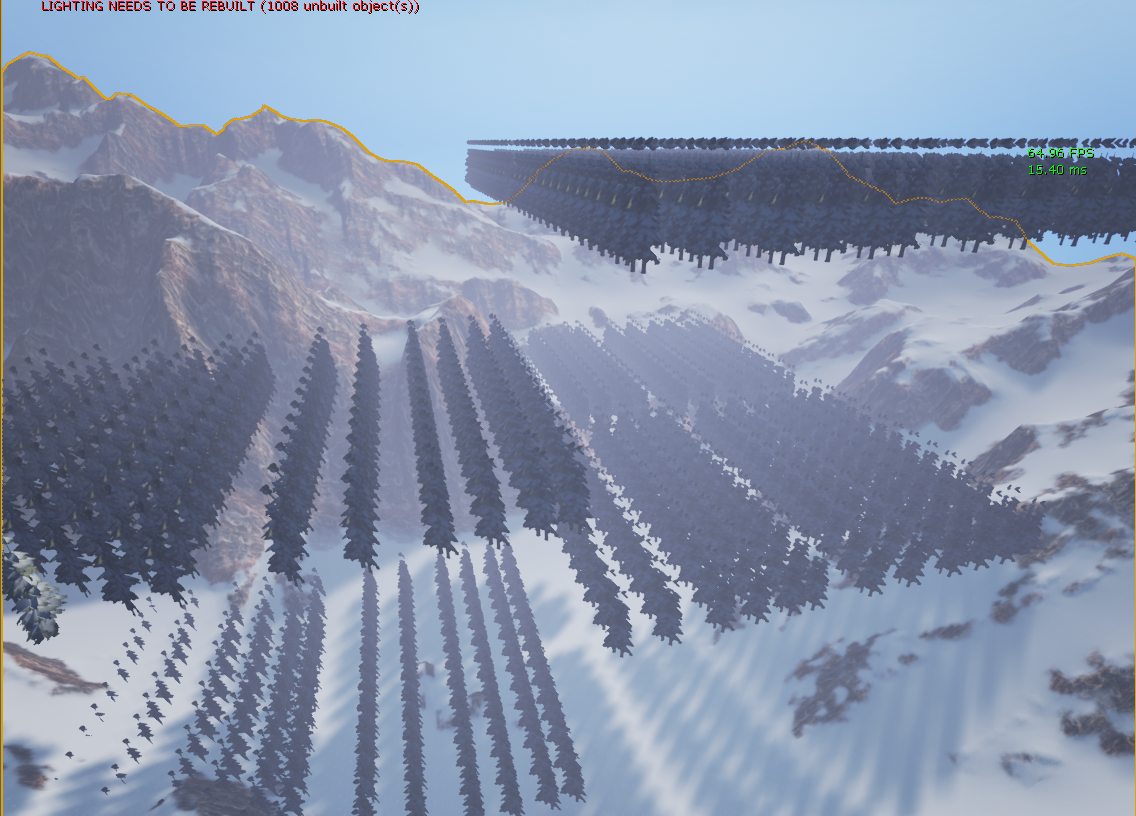 It would be incredibly innefficient to place every instance of the tree by hand, and I imagine that this would create a rather large number of draw calls?
Can anyone tell me why the foliage paint method does not seem to be utilizing the LOD's correctly?
Regards, George