Droplet: States of Matter is now on Steam Early Access! You can visit the Steam Store Page here!
WATCH THE TRAILER: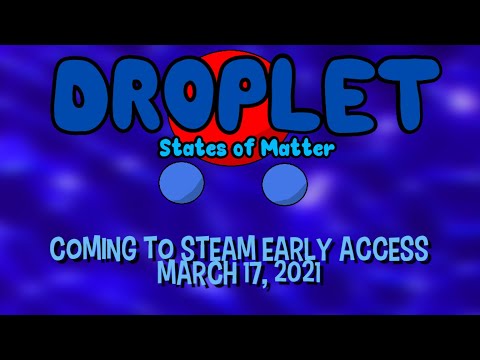 If you're interested in reviewing or streaming the game, let me know and send me an e-mail at karlast@krayfishentertainment.com!
What is Droplet: States of Matter?
Droplet: States of Matter is a 3D platforming adventure set in the Periodic Table Universe where elements, compounds and other scientific phenomena are personified! Play as Droplet and his sister Molly-QL, a duo that has the ability to change between the four states of matter: water, cloud, ice and plasma forms. With their unique abilities and with some extra help from Professor Humphry Heisenberg Otto's weather machine, they need to travel the galaxy to recover the missing atoms and crystals from the mad scientist Dr. Ruby Dium as well as the pompous Lord Krypton and his devious lackeys.
Explore the Noble Gas Kingdom, a sector of space filled with all sorts of unique environments. Water form allows for swimming and for a jack-of-all-trades approach. Ice form allows for freezing the surface of liquids to walk across. Cloud form allows for much higher jumping. And plasma form allows for blazing the way forward through activating hardlight bridges.
There are over 50 unique levels to explore with many secrets to uncover!
Development
About
I started development of Droplet: States of Matter in January 2018. After some experimenting with a JRPG-style game, I decided to instead create a 3D platformer that would be a sequel to two previous 2D sidescroller games I made. In the previous Droplet games, you were able to switch between the different states of matter to solve many platforming challenges. Making the big leap to 3D seemed like the natural course of action. With Unreal Engine's powerful capabilities, I was able to pursue my dream project to pay homage to my favorite collect-a-thon games that I grew up with.
After three years of development, Droplet: States of Matter came to early access on March 17, 2021. During the early access stage, I'm looking to gather user feedback and further improve the graphics and level layouts.
Bonus material:
You can check out the previous two Droplet games here:
Selections of the game's soundtrack are also available on Spotify.
PREVIOUS DEVELOPMENT VIDEOS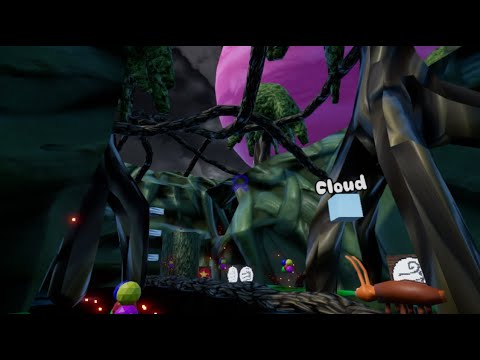 Mangrove Marsh graphical update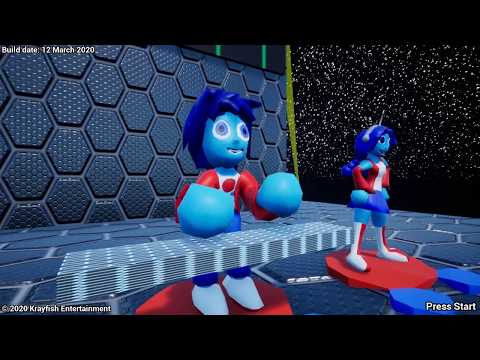 Title screen sequence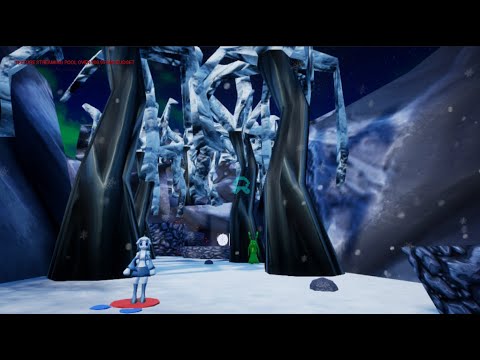 Borealis Vista graphical update
Latest Music Tracks
https://soundcloud.com/krayfishkarl/…he-water-cycle
Title screen theme with lyrics created with Vocaloid!
Temple of Sobek stage theme
Neon Badlands theme
Borealis Vista theme
Images
](filedata/fetch?id=1684721&d=1571354718)
A level where the player must navigate over a deadly swamp.
](filedata/fetch?id=1684722&d=1569016546)
The game's first level.
](filedata/fetch?id=1684723&d=1573313341)
Cloud form can ride clouds rising from steam vents
](filedata/fetch?id=1684725&d=1573313417)
Ice form can freeze the surface of water.
](filedata/fetch?id=1684726&d=1573313492)
The player's facial expression and posture changes when low on health.
](filedata/fetch?id=1684727&d=1573313547)
Plasma form in a particle accelerator.
](filedata/fetch?id=1684720&d=1571354718)
https://forums.unrealengine.com/core/image/gif;base64
​
Toxic Bog
Videos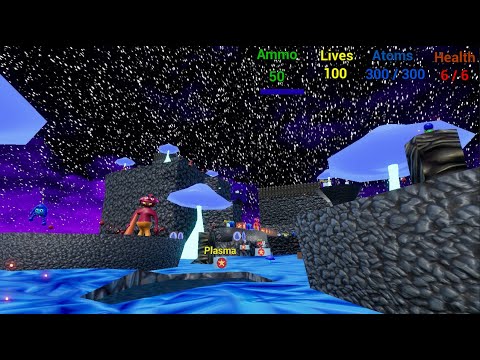 The Sprites and Elves level.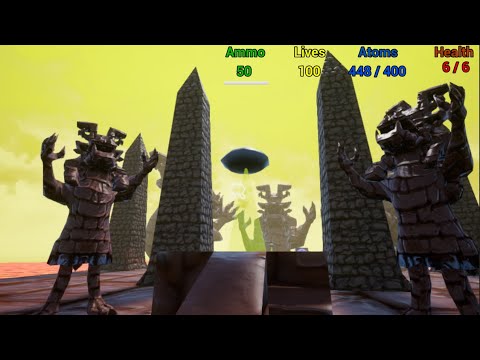 The Neon Badlands hub area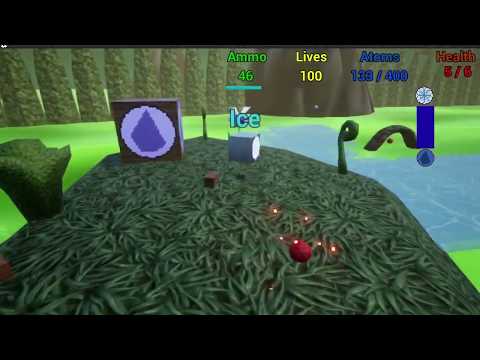 A playthrough of Toxic Bog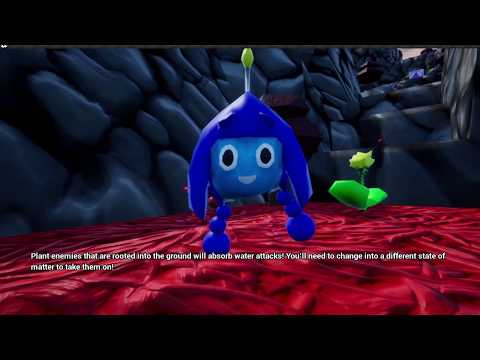 October 2019 status development video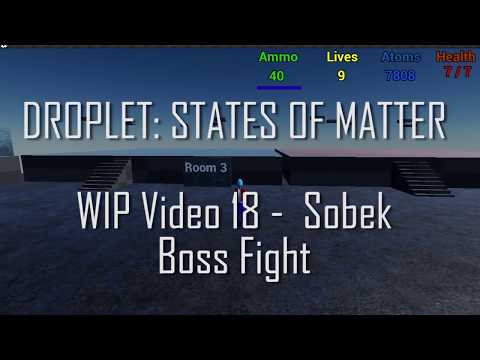 A boss battle with Sobek.