Greetings everyone!
We are small team of three friends, would like to present our graduation project.
Our goal is to make top-down slasher game, with magic and some combo-system.
There gonna be one level, filled with enemies, traps and other cool stuff including HUGE BOSS

Here is our first and super rough build:
https://drive.google.com/file/d/0B3lymdSbe8MxWVVfMmRfU2wwcG8/edit?usp=sharing
There is just simple ai, some effects, hud placeholders etc.
First gameplay video:
https://www.youtube.com/watch?v=jO27wd6jYXY
Also here is some screens with other cool stuff:


Bully Demon: https://sketchfab.com/models/c2039e19780e44f6b58d19e7fe82d9dd
Hero update

Latest Update
---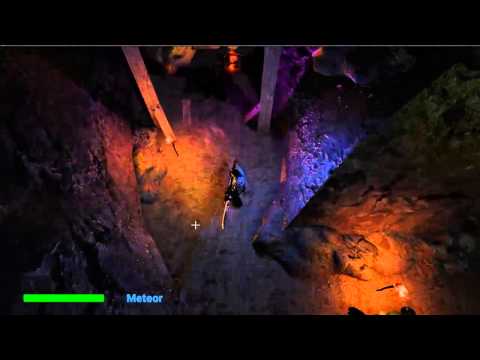 ---
Our team:
Nikolay Tsys: https://www.facebook.com/nikolay.tsys
Yuri Porubov: https://www.facebook.com/jurii.jenson
Kirill Meladze: http://www.youtube.com/channel/UC4MOQEEmS425Vtx8FAGnB7A