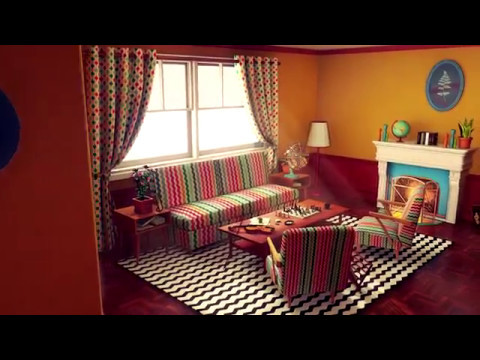 Description
Preview video : UE4 - Customizable Retro Living Room - YouTube
Documentations: Customizable Retro Living Room Manual - Google Docs
Includes:
Over 100 props
24 Master Materials that can control color, roughness, picture/pattern input (for rugs, vases, curtains, picture frames, fabric, books, globe, vinyl cover), picture/pattern tiling/rotation.
Wood material with wood weathering, grunge intensity/roughness.
Emissive material that can control the brightness and color of the lamps by using emissive map.
Glass material.
Fire & Godray VFX.
Cable Blueprint.
Tileable texture sets for wood floor, plaster.
Included props:
Books, bookcase, bookend.
Chess set.
Vases and candle holder.
Sideboard with 16 variations
Coffee table, side table.
Desk, floor and wall lamps.
Fireplace, fireplace grate & screen, wood logs and log holder.
Plants and flowers.
Planters.
Magazine racks and newspaper.
Curtains and window.
Picture frames with 6 variations.
Sofa set.
Umbrella & Umbrella holders.
Vinyl disc, cover, speakers, record rack, record shelf and record player.
Violin.
Television with 2 variations.
Rotary phone.
Hat and hat hooks.
Cardboard boxes.
Rugs
Ashtray, power plug, socket & switch, pencil, coffee cup, lighter, cigarette and cigarette box.
Technical Details
Demo Scene Included
Scale : Real World Scale ( 1 UU = 1 cm )
Physically-Based Rendering: Yes
Texture Size : 2048x2048
Collision: Yes
Lightmap UV : Yes
Average Triangles: 495
LODs: Yes (Only meshes with high polycount)
Number of Meshes: 110
Number of Materials and Material Instances: 78 (24 Materials - 54 Material Instances)
Number of Textures: 155 ( Albedo - Normal - Roughness - Metallic - Ambient Occlusion maps )
Engine Compatibility: 4.11 and above
Intended Platform: Windows
Platforms Tested: Windows