Hey guys!
I have a character who I would like to implement custom animation notifies for so that he starts and end his hitboxes properly. I created a custom notify called starthit and endhit and set them on the appropriate times of my animation as seen below: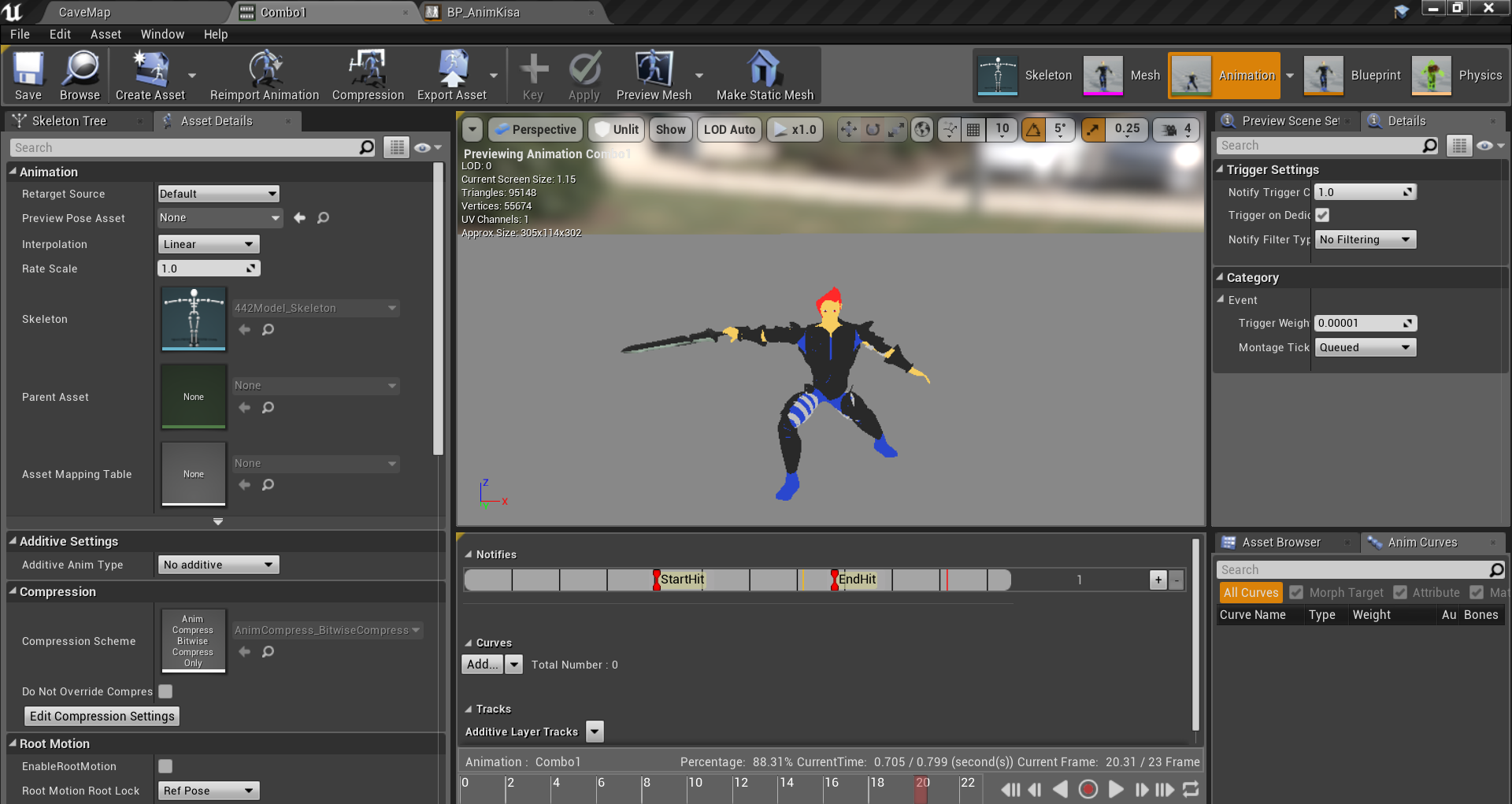 Then, I tried to implement the custom notify events in the Character's Animation Blueprint: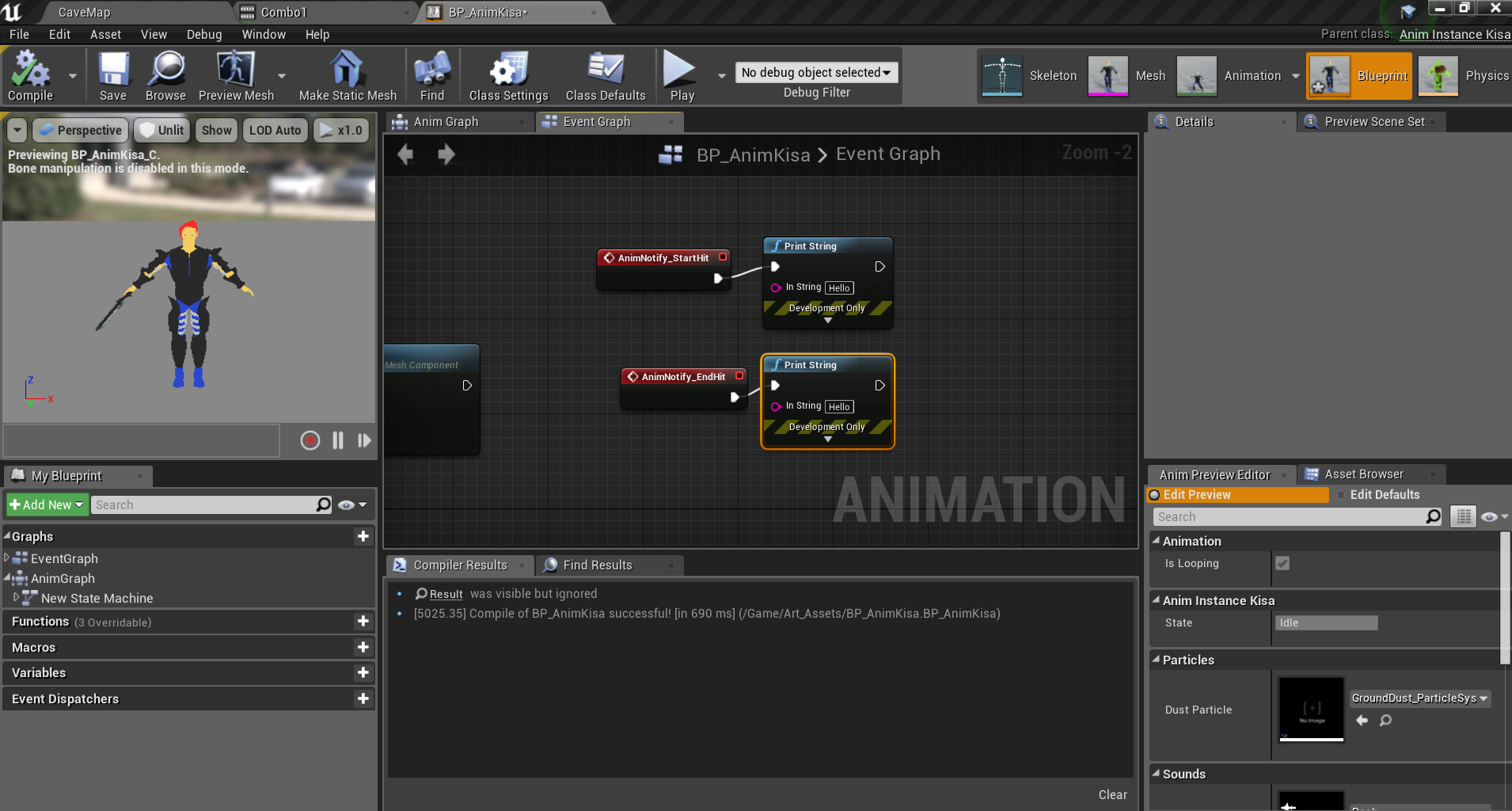 However, the event never even gets triggered. I tried setting breakpoints on them too and the breakpoints never got triggered. I don't use the animation graph to handle my animations because I find the logic between state transitions to be tedious and redundant. Rather, I've programmed in C++ a String state the character is in, and I programmed the character to play the appropriate new animation every time it's State changes. This way I won't have to rewrite all my state change logic in the AnimGraph. I thought maybe the Animation BP didn't recognize my animation as a result of that but Particle, Sound, and even Custom Notify State worked when I tried it on this exact animation.
Help and suggestions would be greatly appreciated.