So I have created a very crude version so far and I'm looking for help on Improving, and just looking to show my progress to the community!
Just as a heads up I don't have to much programming experience, and I am mainly an artist but I want to turn environments into a fun little game to run through!
What I currently have functionally!
I have one pickup that give the player one point!
I have a score bored that follows the player and tells them how many points they have!
All information goes from the pickup to the score bored through the level blueprint
Here are my current Blue prints and shots in game!
Start with zero points: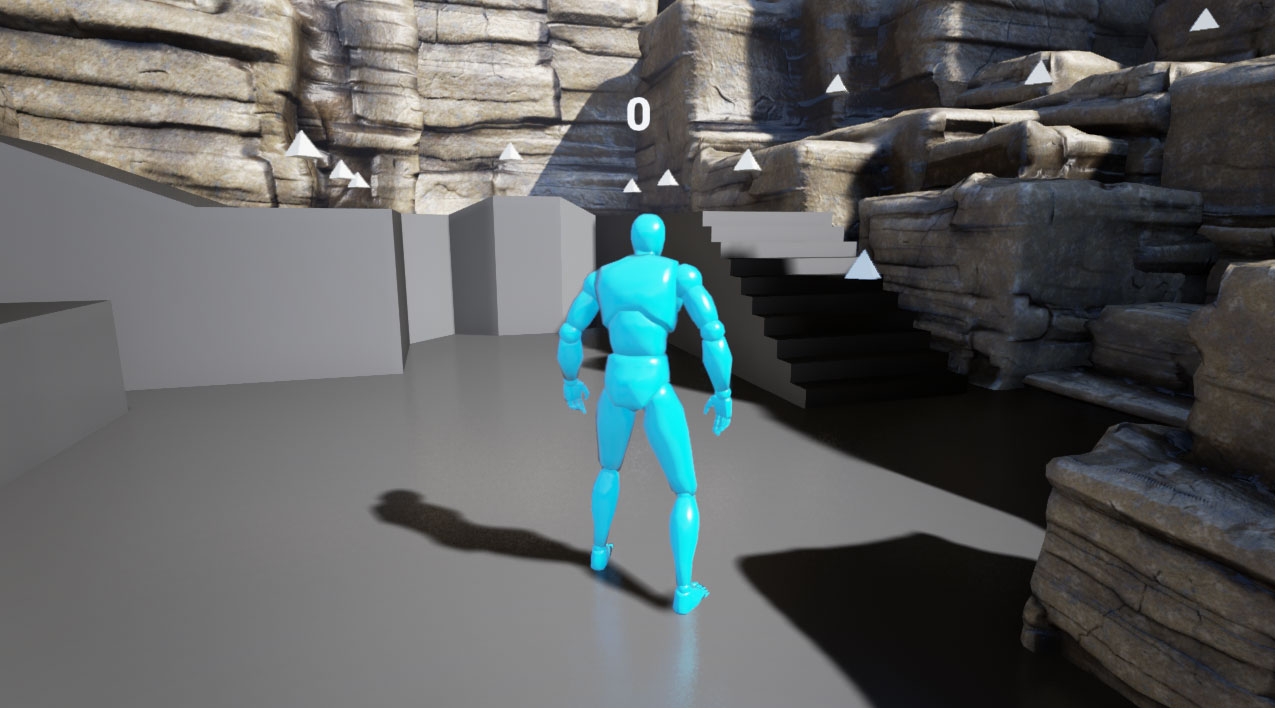 When you grab a pickup you get points and the pickup disappears and explodes giving the player a point. It then waits 5 seconds to explode and reappear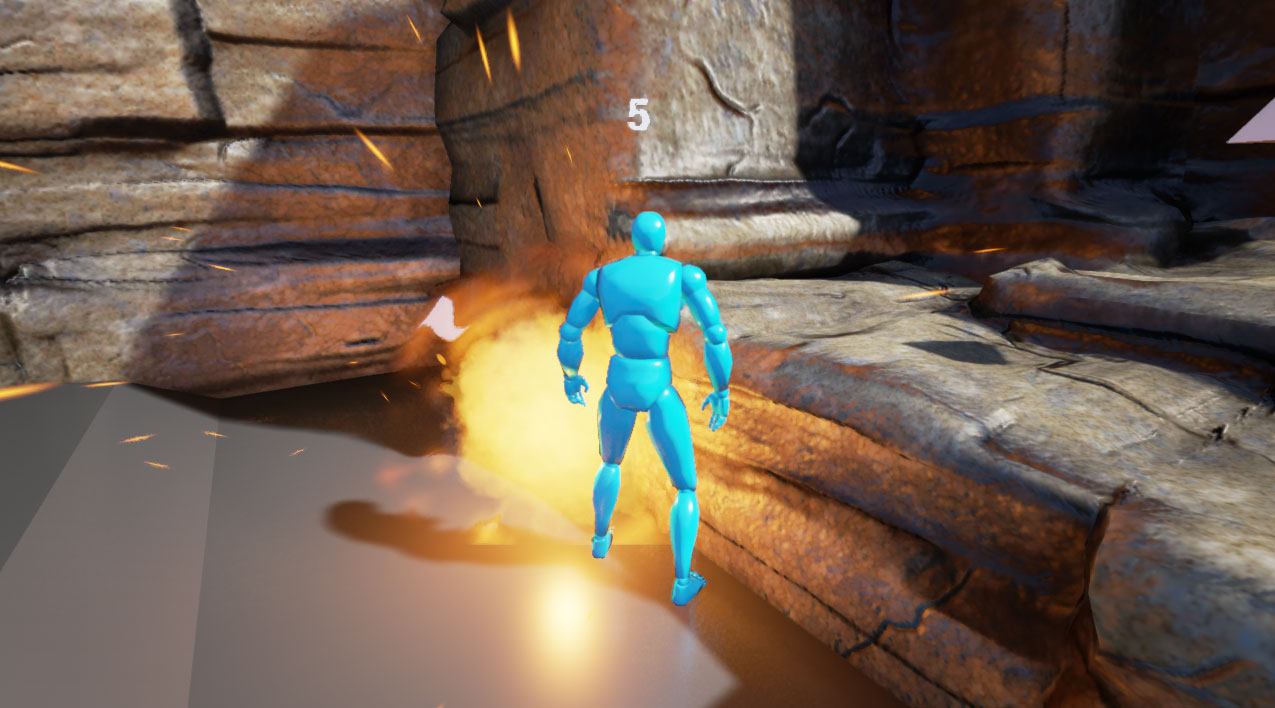 blueprint of the pickup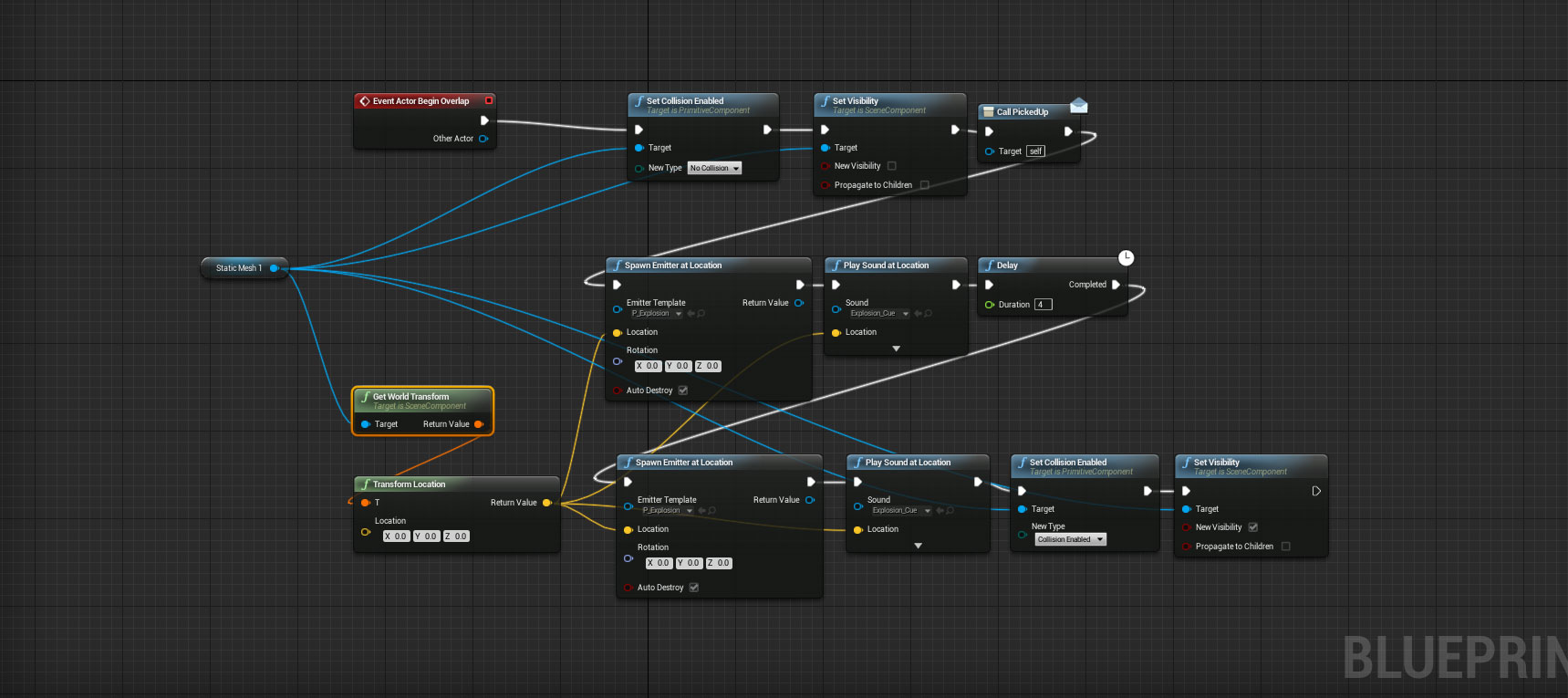 blueprint of the score bored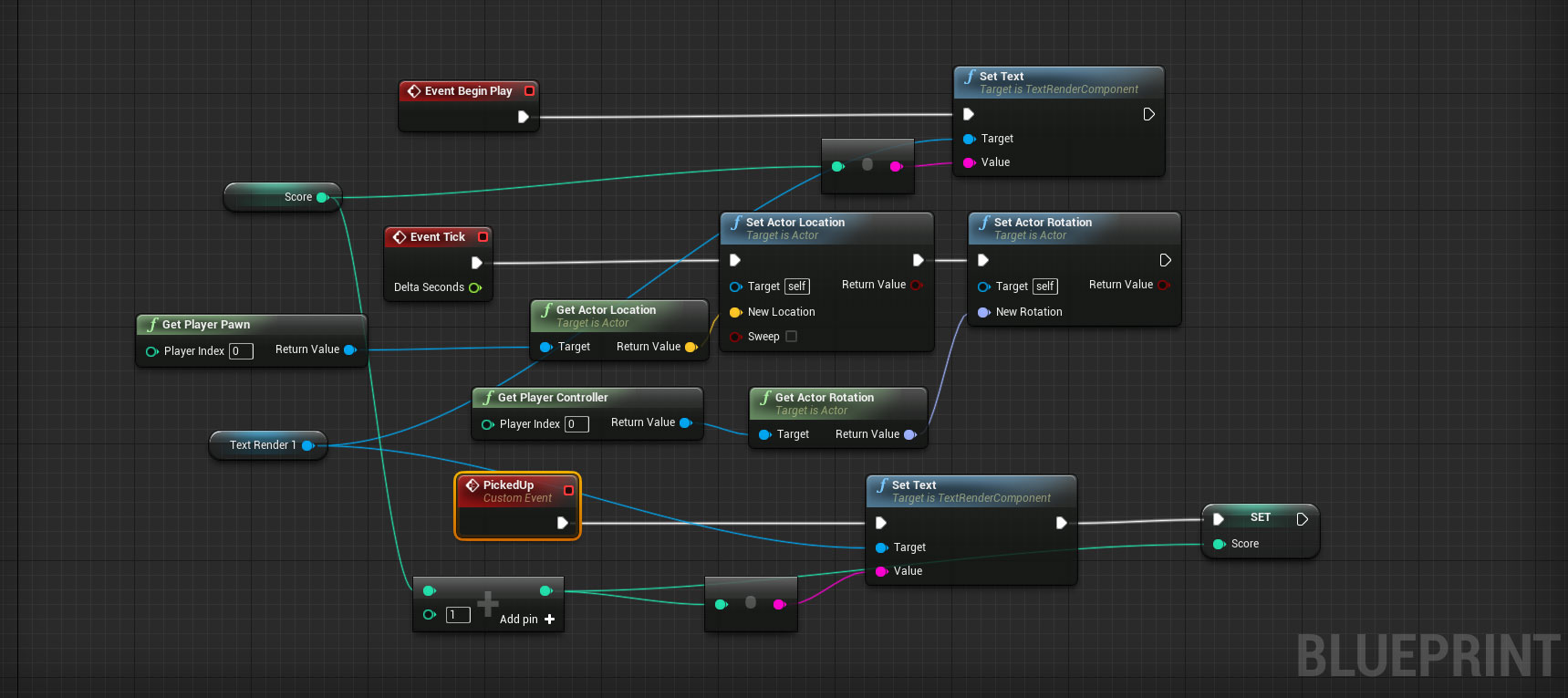 Level blueprint: This is where I think some major improvement can be done Im just not sure how to go about it! I have the pickup event coming from the pickup for each pickup in the level and a pickedup event that is sent to the score bored blueprint adding a point to the players score. I there a way to have to score bored get the event picked up from the pick up and the pick up also tell the score bored how many points it is worth?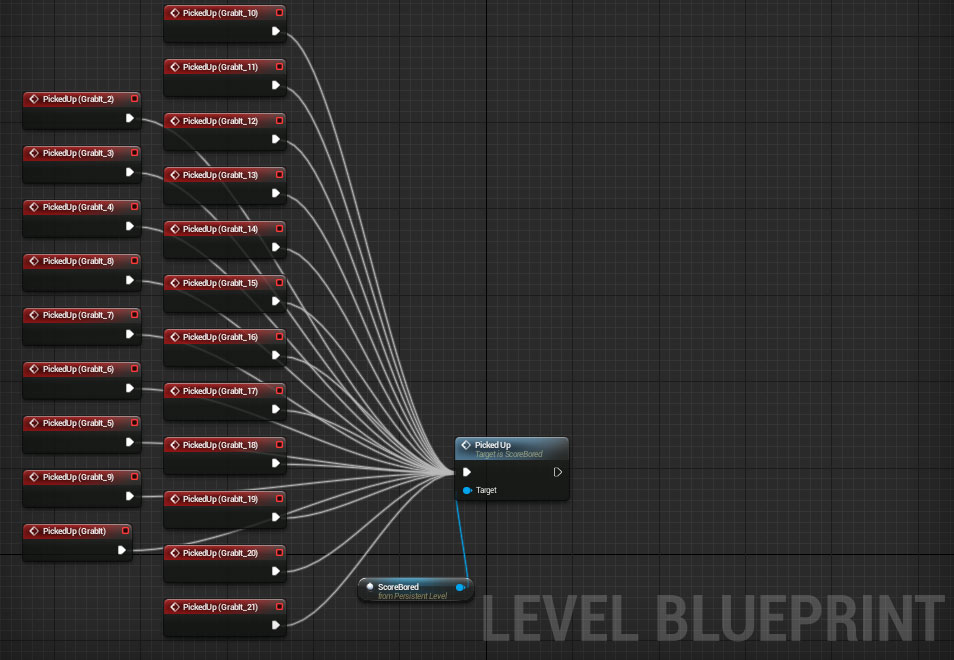 What I will be working on! / questions I have for everyone reading!
-I'm not sure if I should be create a game type blue print to handle all information + I don't really know how to get blue prints(not the level blueprint) to talk with each other. For instance how could I get the score bored to directly here when a pickup is picked up?
Also I would like to create different types of pick up that are picked up in different ways. For example the current one is picked up by walking into it, but what if I wanted one to be shot by a gun to be picked up and another to be grabbed by a key pressed based on proximity?

Also I would like to create a timer that is the allotted amount of time that is given to the player to collect as many pickup as they can

Not even sure how to do this at all, but would be a cool stretch to make it multiplayer
Updates soon! Thanks in advanced for any input!