Hey guys,
This is Mateus, me and my buddy Gustavo are very happy to annouce that our second product, Combo System Actor Component, was realesed today (03/02/2016) on Marketplace.
This actor component was created to help everyone who wants to implement any command sequence in their project (please don't relate Combo System with only fighting games, it is applicable to all kinds of games).
With Combo System you can:
Have control of what each command does;
Wich combo was finished;
When the player gives the wrong command;
Remaining time for the player to finish the combo (can be changed during the commands);
Waiting time the player needs to wait before giving the right command;
And many more, watch tutorial video for more details.
[HR][/HR]
Version 1.1 - Working
Features:
Add example actor with random combo.
Add example actor with a random result of the combo sequence, but not changing the combination.
[HR][/HR]
Tutorial Video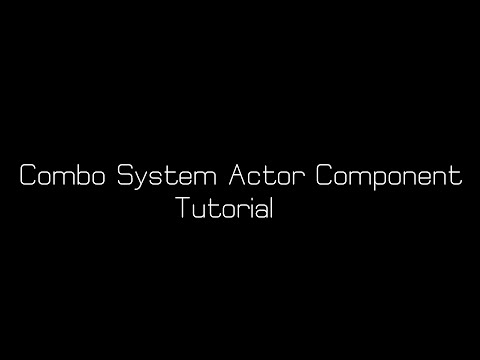 We will use this thread to keep you posted on new stuff.
Please let us know what you think and we hope you enjoy it as much as we do.
Thanks,
Mateus.