I'm proud that I'm finally able to present** Classic TopDown Fog of War**!
Now available on the marketplace! Marketplace link
This Fog of War system combines the classic dark fog representing undiscovered area and a highly accurate bright fog representing currently hidden area. The full system is entirely implemented in Blueprints. Both types of fog are projected onto the ground using a PostProcess material. This system is designed to have the same performance on small as well as on very large maps. Static meshes cast fog even without any further adjustments. Additionally multiple implemented methods for edge detection allow you to maximize the quality of the bright fog.
This system is designed for a single pawn with additional sources of vision. Those sources can have either simple vision (without line of sight tests) e.g. for revealing key locations or they can have complex vision (with line of sight tests) e.g. for looking through keyholes or watching through cameras. Many aspects such like fog color, vision range and angle are editable.
Technical details:
[ul]
[li]1 Actor calculating how both types of fog have to be drawn.
[/li][li]1 PostProcess Material drawing both types of fog.
[/li][li]1 Component controlling if an actor should hide in the fog, should cast fog and offering options to optimize the way it casts fog.
[/li][li]2 Components controlling if and how additional sources should have vision. (multiple simple vision sources and one source with complex vision supported)
[/li][li]Height differences supported (as long as the world doesn't overlap in the z-axis)
[/li][li]Tiles that indicate whether an area is discovered or not are only loaded in a declared area around the pawn.
[/li][li]Detailed tutorials guiding you how the systems works and how you can easily implement it into your game.
[/li][/ul]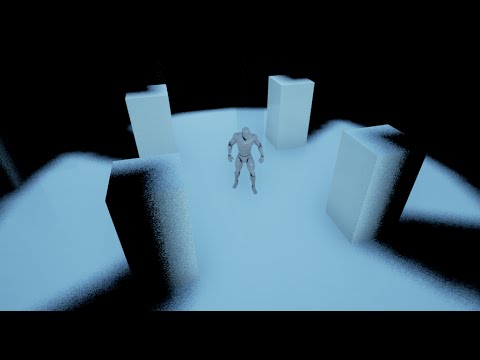 Update: Classic TopDown Fog of War does now support Multiplayer!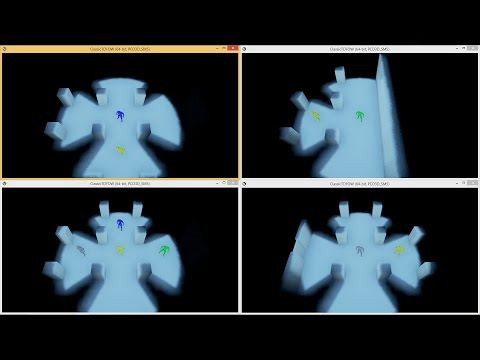 Changelog
v1.1 (10-17-2016):
[ul]
[li] Multiplayer is now supported. This includes:
[/li] [LIST]
[li] The player as well as each actor that wants to be hidden in the fog is now part of a team. Actors that are currently not visible will only be hidden in the fog when they are not in the players team.
[/li][li][] BP_FOW_Component has been reworked. It will now call newly created functions of BP_FOW_Actor instead of changing arrays directly.
[/li][li][] BP_FOW_Actor has been updated to only hide actors of other teams.
[/li][li][*] Various actors of the Overview map have been modified to support multiplayer.
[/li][/ul]
[li] Actors that want to be hidden in the fog or want to be ignored by visibility calculations of the fog weren't handled correctly when spawned during runtime. This is now fixed.
[/li][/LIST]