Hand painting the clouds in at the moment. I will add light shafts, shadow casts etc.
Building it in small steps with regular imports into UE4 to make sure balance is right.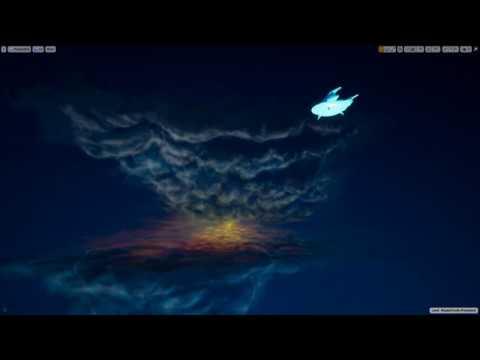 Testing cloud painting perspective in mid level of sky sphere to see if it looks right or is distorted.
The painting is still looking very "meh" still work in progress.
Painting is just temp / work in progress. I am just testing all the "mechanics" out first to make sure everything works before I spend real time on the painting itself.