Hello,
The unreal Blueprint Multiplayer video series have been awesome. I am on video 15 Blueprint Multiplayer: Lobby Game Mode and my lobby game menu will not show when i join or host a game. I have made a video to demo where the problem is occurring in the game.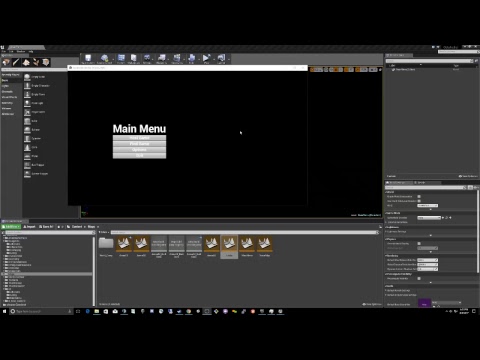 Muhammad Ibrahim6 days ago said: In LobbyPC's EventGraph the last node in SetupLobbyMenu event, Set Input Game Mode and UI is "deprecated" in UE 4.16. The tutorial is using the 4.11 something version of the node. So when using the 4.16 version of the node the lobby menu does not show in game. Is there a fix for it?
I can not find anywhere were it says the blueprint has been or is deprecated


this is located in the LobbyPc under "setup and display the lobby menu"
I dont know why my lobby menu is not showing? if anyone has any ideas that would be helpful.
Thanks,
TheBigOso