Here is a video of the Blue Whale I'm making for the Unreal Marketplace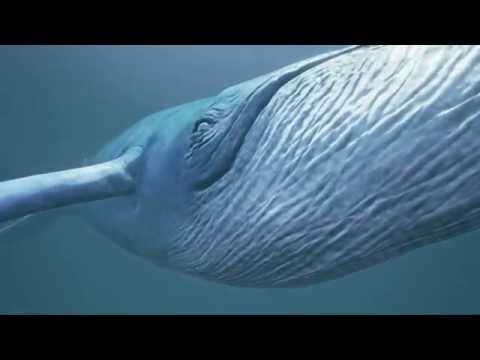 I have basically finished my blue whale model now however I forgot to set the scale correctly before ridging and animating and now I cannot find a way to scale the model up to the right size as it is currently the size of a mouse… Any idea what the best way to scale up a skeletal mesh post rigging without messing up the animations would be? Would this be best done in the modeling software (Blender) on export, on import or in UE4?
If I was doing it for myself I would leave the scale issue for the irony as a secret joke, "ITS A BLUE WHALE the size of a mouse…" and scale it up unmanly every time I use it in a blueprint or level however I realize this is not a very professional workflow so ill fix that up as soon as possible.
Model details:
1x animated and rigged whale model
(please note the mouth does not open.)
9,200 vertices
33 bones
2 curves
(used to guide the bones for fluid movements and hooked at both ends to control bones.)
2 animations:
Idle and swimming
4 turning poses
(used in this cinematic with UE4s' aim offset feature allowing the whale to twist in the direction it is turning)
Textures:
Defuse 4096 x 4096
Normal 8192 x 8192
Height map (R), Ambient Occlusion (G), Secular (B) 4096 x 4096
(the last three maps are combined into the RGB of one texture for optimization and tidiness)
Water spray:
1 x particle effect
Textures
Water spray defuse texture and normal map
(Sea water not included, just the spray that comes out of the whales spout.)