https://www.kickstarter.com/projects…6/black-powder
Black Powder is an upcoming skill based, Multiplayer First-Person Shooter set in the american Wild West - for the PC! The game is now on Kickstarter and it needs your support!**
Developed by three friends, history enthusiast from Germany and Italy, Black Powder evolved to a game that we - the developers (and gamers ourselves) - always liked to play.
With the following pictures and videos we'd like to convince you to join us in making Black Powder an amazing experience.
Enough text …get the horseshit off your spurs, come and see for yourself!
https://ksr-ugc.imgix.net/assets/018/361/146/fb54ef18b845825dd33d07226b5c28b8_original.jpg?w=680
https://ksr-ugc.imgix.net/assets/018/301/037/5fb612ba7291ab4b6a2f2fd63dfa1674_original.jpg?w=680
https://ksr-ugc.imgix.net/assets/018/301/048/ca274d4863341fa4666875b27da11384_original.jpg?w=680
[HR][/HR]Play now!
The demo version of Black Powder is available to all backers and will be sent out during our campaign!
This demo version allows you to take a first look at various features of Black Powder and will contain around 15 minutes of singleplayer fun!
https://ksr-ugc.imgix.net/assets/018/299/981/68b6bc49bea517cf664a1ab218ca78ad_original.jpg?w=680
[HR][/HR]
Features
No HUD: Atmospheric gaming experience due to no HUD elements on your screen. Count how many bullets you've loaded, check your pocket watch for the remaining time.
Full Body Awareness: Immersion due seeing your full body from the first-person perspective.
Bullet Physics: Every gun in Black Powder is shooting its own bullet - fed with real life data for mass, speed and penetration values. Depending on surface density, angle and thickness projectiles can penetrate objects… or ricochets are going to kill your teammates…
Body Hit Reactions: Characters will react to bullet hits depending on caliber, bullet speed and hit location
Fire Propagation: Burn down buildings to get tactical advantage over your enemy or to light up the environment.
Interactivity: Pick up environmental items such as chairs or bottles and use them as weapons.
Authentic Gun Handling: The Old West is known for its rich amount of guns and their different handling.
Positional 3D VoiP: Communicate with your team and enemies.
Versatile Gameplay: Black Powder features a one life, objective based game mode in a row of scenarios including shootouts, robberies and rescue missions.
Mod Support: Powered by Unreal Engine 4 we're able to provide advanced access to modding tools that will allow you to create levels, weapons, gamemodes or anything else you can think of!
Stunning Levels: Black Powder offers levels that vary a lot in gameplay due to size, daytime, season and weather.
No restrictions**:** Enter all buildings, every room. Super detailed interiors will help you to dive into the game.
[HR][/HR]
Videos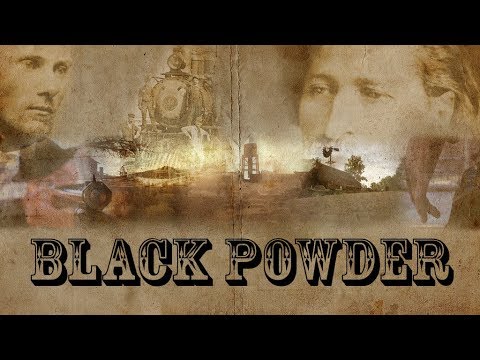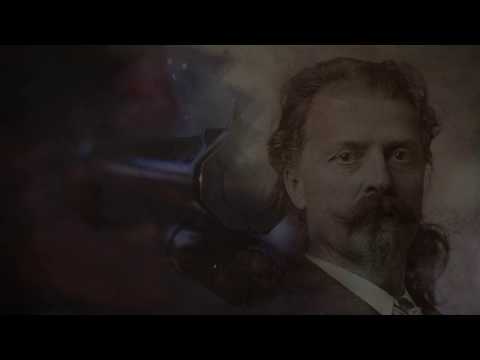 [HR][/HR]
Follow us!
https://ksr-ugc.imgix.net/assets/018/378/774/94db9c3c1eba8a38a1fcf4f223294185_original.png?w=680
https://ksr-ugc.imgix.net/assets/018/379/476/87e7e5eef144527f333bed313aa0473f_original.png?w=680
[HR][/HR]The Team
THREE friends…
Dirk Gronwaldt
Alessandro Buonaiuto
Fabian Buchmaier
With ONE goal…
> Delivering an outstanding wild west shooter experience - as we think this time of american history deserves much more attention also in video games.
The most frequently asked question is why we're touching the american old west theme regarding there's some big players in the industry having their hands on it.<
Our answer is simple:
We are different. We love history. We love first person shooters.
Special thanks go to:
Carsten Putzer
Jannick Laue
Michael Krause
Andrea Vumbaca
Giandomenico Amatuccio
https://ksr-ugc.imgix.net/assets/018/300/275/297ee03140c71d743a01f40e510f2c79_original.jpg?w=680
[HR][/HR]
Press releases:
English arcticle:
Gamesnewplus.net
German arcticle:
Buffed.de
PC Games
Games-Mag.de