Hey guys! Long time lurker, this is my first post on the forums and i'm stoked to finally break the seal!
I wanted to show you Shape of the World, an exploration game I've been building for a year. I've been blogging screenshots and concepts and only just released the first teaser trailer: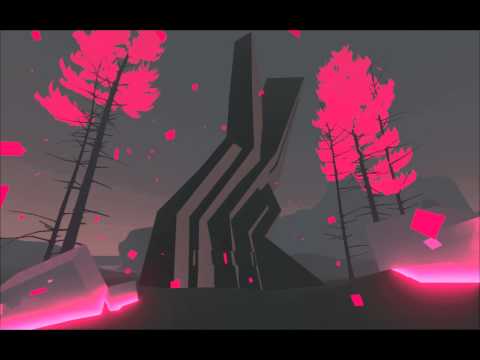 By day, I'm an FX artist at Black Tusk Studios making explosions and gore. By night, I make nature grow. In this game, nature grows around the player as they explore, going from spot to spot erecting permanent landmarks.
It started with some concept art. I was taking bike rides through Stanley Park in Vancouver, Canada and making regular trips around the West Coast.
And progressed to this in Unreal: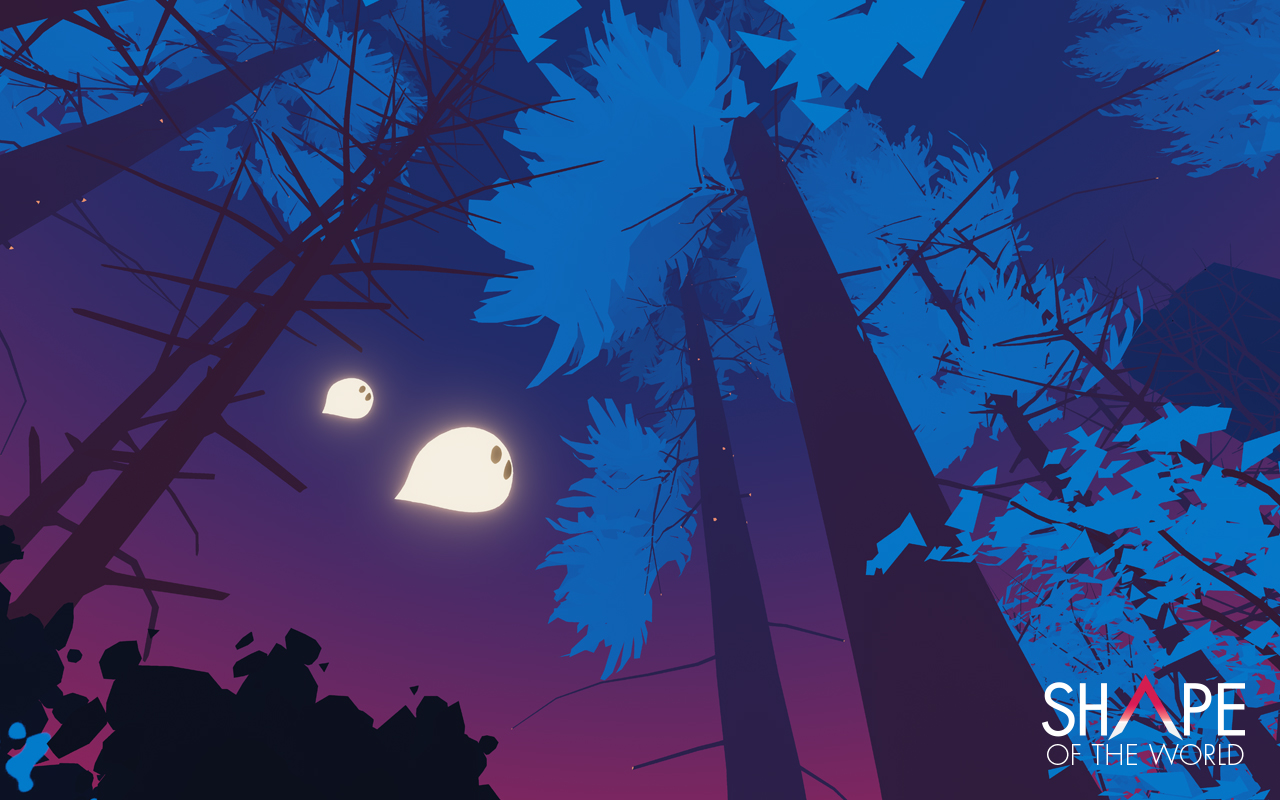 Let me lay out what's going on under the hood. it starts with a hand-sculpted Landscape onto which sit additional meshes for rocks, and i have spline blueprints carving paths and streams across the world. All the trees and bushes are spawned procedurally in front of the player, using a sequence of "recipes" I structured in an array of custom structs. There is no custom code, only a ton of Blueprints. (I'd love to know what you think about that. I think it's pretty **** cool - I'm an FX artist but magically I can teach myself scripting and make an entire game. On the other hand, I've got a smaller budget on the CPU, I believe.)
There are recipes for the color palettes and atmosphere, which are progressed through in sequence with each major game event. All of the materials are unlit and unfogged, with fog controlled on a per-material basis, though the fog can be tuned globally for each weather condition. I use Material Collection Parameters for everything. The materials have a custom, very tunable displacement setup, where I can lerp between each tree's hidden and visible states, causing them to grow and shrink. Bushes are simply particle systems.
At this point in development, which I think is about half way, I've got the game running and playable as a public demo, and it was demoed at IndieCade East. I couldn't be there, as I'm a new father of a 3 week old, and I relied on tweets and emails to confirm that it was running well all weekend. It was a little tense but I'm stoked it got played.
Going forward, I'm introducing the work of my friend Athomas Goldberg who has been making boid-style creatures who can fly among the trees. Interestingly, he contributed his code as a plugin, so hopefully we'll be able to share it on the Marketplace. You'll also hear more of Brent Silk's great music and SFX work. I'll be incorporating their work into the game and building as much content as I can.
I'm going to start posting a bit more here now that I've broken the seal. I hope some of you are like me and like to fight back against the photorealism a little, which is getting a touch excessive in the AAA space, I feel. Go back to those roots of art and design - color, silhouette, line, value, contrast and affinity and all that jazz, and you can start making emotionally moving images without even one texture. And when you're doing the game in your spare time, MAN it helps to have a style that lets you make content quickly!
Peace!
Stu
Shape of the World Blog
@shapeoftheworld