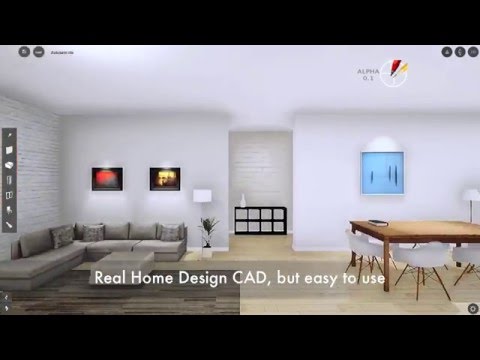 Arch Plan 3D (http://www.archplan3d.com) is the next step in architectural design, a home design application of new generation, for everyone. We are CAD/BIM software developers since 2008, when we released CAD Touch app for mobile devices. And now we are working on our new application, Arch Plan 3D is a complete architectural editor built with UE4.
Take your chance to work on a completely new way to design houses and interior design, an opportunity to bring UE4 into the enterprise sector.
We are hiring full-time engineers and artists to work at our HQ in Modena, Italy.
Please include a link to your current portfolio of games, demos, archviz, UI and app works *
Current available positions:
C++ Software Engineer with UE4 experience
Strong C++ skills.
Experience with UE4's blueprint system.
Demonstrated talent for solving complex problems through software engineering, operations, and team work.
Knowledge of mathematics and common 3d graphics principles/rendering algorithms.
Knowledge of applications performance improvement techniques and multithreaded applications
Understanding of database systems including mySQL, NOSQL, etc.
Code management tools (git, perforce)
Agile development practices.
CAD development experience is a plus.
Procedurally generated geometry experience is a plus.
Fluent English
UE4 Generalist and 3D Artist
Strong experience with UE4 3D assets workflow
Strong knowledge of UE4 material editor, shaders programming is a plus
Advanced UE4 lighting and rendering knowledge
Strong 3d studio max or blender proficiency with UV mapping
Knowledge of PBR materials creation (Substance deisgner knowledge is a plus)
Blueprint proficiency
Landscape and vegetation creation
Knowledge of VXGI/HBAO+ is a plus
Archviz experience is a plus
Fluent English
If you would like to work in a creative environment within an experienced team, please email your resume and portfolio to [EMAIL="careers@cadtouch.com"]careers@cadtouch.com.
&stc=1