Hello,
I have a mathematical question.

How would I be able to rotate a vector as if it was attached to another vector? Basically I have a vehicle and I have a relative vector between the center of the vehicle and some mesh that should always stay at the exact same relative location from the center of the mesh (as if it was attached to the vehicle). How would I be able to apply the rotation of the vehicle onto the vector between center of the vehicle and the "attached" mesh. This WITHOUT using attach. The reason I can't use attach is because attaching causes replication issues.
How would I do this?
This is the closest I've goten: Screen capture - b419e9e65a1129541c0e395c03dd5a46 - Gyazo
When I rotate the red platform over roll, pitch and yaw seperately it works perfect. But when the platform rotates over all axis then the result is off.
This is the code used to get that result.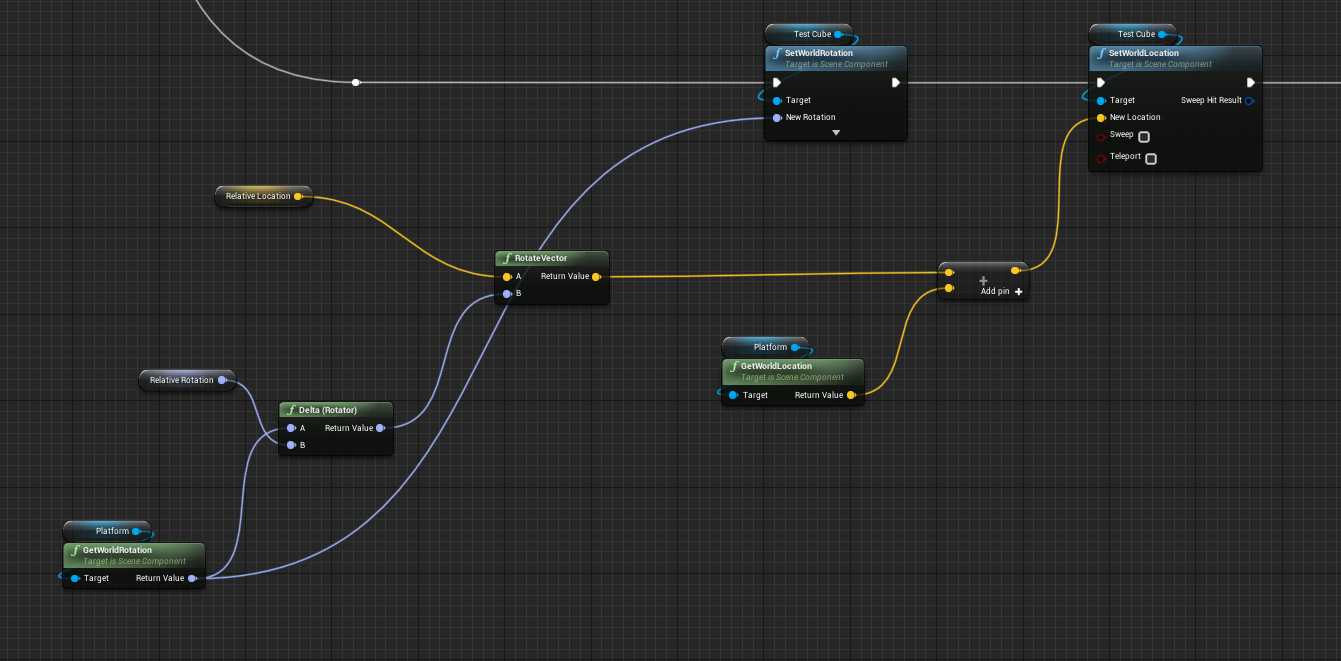 What I do here is find the rotation difference between frames from the red platform and apply that to the relative vector between the white cube and the platforms location. Then I add the result to the platform's location. But as you can see in the video above this gives an incorrect result.