Midair is an extremely fast paced first-person shooter for the PC inspired by games like Tribes and Legions. The game features high-flying freedom of movement, physics-based weaponry, and player choice. Fans of FPS-Z games will feel right at home, while players new to the genre will experience a challenge that breaks the mold of traditional mass-produced shooters. We were Greenlit by the community in under 7 days and were Kickstarted in June. Examples (images, videos, gifs, etc.) of what you'll be animating are below the post.
We're looking for an experienced game Animator (Senior level preferred but not required) to join the team and work on a variety of animation tasks including: characters (1st/3rd person), vehicles, weapons, and various animated objects. We're a distributed team, so you will be working remotely.
Additional notes:
At least a year or two experience with game animation work
Experience with UE4 a big plus
Maya preferred
Can work in a task-oriented way with strong communication skills
Work is done remotely (US/EU timezones preferred)
To apply, please send a resume/CV, portfolio, rate, and available times to chat this week to info@archetypestudios.net or in a PM here.
Thank you!
Chris & The Midair Team
(The below taken from this art dump)
Kickstarter Video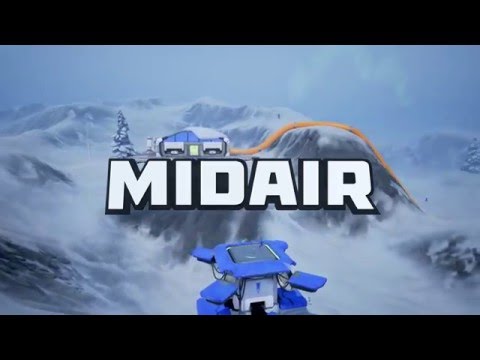 Environments
Heavy Armor Jetpack
Base Assets
Weapons
Vehicle Concept
Gifs!