Hi everyone!
I thought to open a thread to promote and describe my music, my future plans, my music activity and to gather suggestions and comments from the users.
I will briefly describe every now and then the music assets i have online, hoping to gather some attentions and comments!
First of all, let me introduce myself as a musician. I am mainly a guitarist but over the past 15 years I also developed advanced skills in home recording and in several instruments, such as keyboard, flutes and more. I especially like heavy metal and progressive metal, but I have a very open mind and I made music in a lot of different styles, from rockto soundtrack, easy listening, ambient/suspense, and even lullabies for baby sleep (actually this last one is my major success!!)
I know there are plenty of musicians around but a distinguishable characteristic of mine is my collection of ethnic and folk instruments I gathered from all around the world during my trips.
Have a look at my most ambitious project "Around the world in 80 instruments" where I recorded myself playing a total of 80 music instruments over 13 video-songs.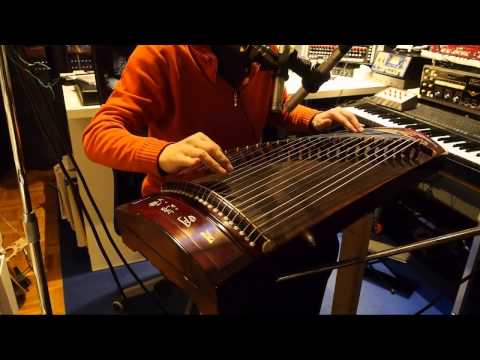 Music is not my primary occupation so I have no concern about making my living out of musical earnings. I just play and compose what I like and feel: that's why I can put passion and heart in my music… and that's the way to create awesome art… or at least what I think it's art!

And now let me introduce the first asset, one of the latest ones and one of my favourites, the
"Cinematic Trailers Collection"](Cinematic Trailer Music Collection in Music - UE Marketplace)
This is a collection of 8 different soundtracks in the style of modern hybrid-orchestral Hollywood trailers, useful for game intro or end title screens, credits,
menu, hold screens, or as background music in a game.
Tracklist:
War Operations (looped) (0:56)
Knight of the dark (loop / no loop) (1:37)
Infiltration (loop / no loop) (0:46)
Into the darkness (loop / no loop) (0:37)
Fallen heroes (loop / no loop / no intro) (1:26)
Fight with Fire (loop / no loop) (1:27)
Courage (no loop) (0:29)
Rise from the ashes (short, standard, short looped, standard looped, end clip) (1:40)
The collection will create massive mash-ups and intense experiences that
will raise the blood pressure in your audience. The arrangement includes
cinematic impacts, risers, thuds, strikes, flybys, whooshes, drones, hums,
power shots and hits. It is suited for sci-fi, warfare, action, extreme
sports, fantasy, first person shooters, etc.
A short trivia about track 6: "Fight with Fire". I composed this music expecially for a 3D animation video made by a friend of mine, a very talented artist that works in a top-notch company producing 3D visuals for film, advertisments, etc. You can watch the stunning video here. All the sound design was also made by me, and you can even listen to the sound effect-only track.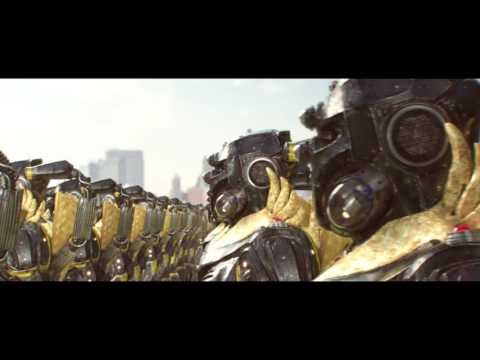 This Cinematic Trailers Collection will be updated in the future as I compose new trailers in the same style. The price will remain the same so you can be sure that your purchase will gain value during time.
Also, if you have some particular needs for short trailer for your upcoming game or project, you can contact me and we can talk about what I can do to help you.
Be sure to connect with my youtube account and to check my soundcloud, where there is a playlist of my music.