Alas Astra is a Science Fiction Third Person Action Adventure game set in a distant galaxy. It is a singleplayer, story driven, game that includes unique gameplay elements.
Check out the Reveal Trailer here: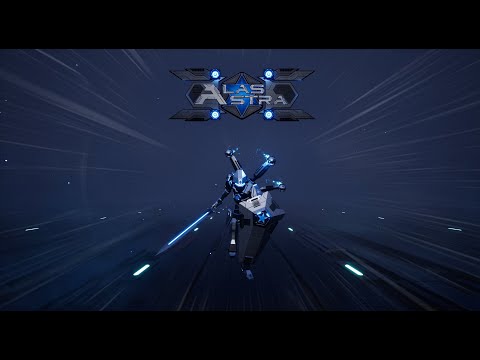 Visit Alas Astra on Steam:
Team Structure
Russell Morahan (DyotoOrion): Project Lead. 3D Artist. Level Designer. Game Designer.
I'm a freelance 3D Artist and have been working with Unreal for 5+ years. I have worked on multiple Indie titles and am now setting my sights on making my own original game. You can see my 3D Work here: ArtStation - Dyoto Orion
Kheng Hoek Teoh - Lead Programmer
**Alexander Obzherin **- Gameplay Programmer.
Alex Kalavitis - Source Control Manager
Dwayne Clarke - Sound Designer
Anthony La Selva – Character Concept Artist.
**Duncan Halleck **- Environment Concept Artist.
**Vittorio Quartini **- 3D Character Artist
Ponte Ryuurui - 3D Concept Artist
Ahmad Rebo - 3D Concept Artist
Zane Sexton - Voice Actor
**Zavon Bricest **- Intern - Junior Level designer.
**Sync24 **- Soundtrack
We're very pleased to be working with the world reknowned Electronic Music Composer - Sync 24 - Check out his Track DOT that is featured in the Reveal Trailer. https://www.youtube.com/watch?v=vQFDW0_GB8Q
Talent Required
Astra Blade development is well under way, and we've made lots of great progress with the game, including a playable demo! But there's still more work to do, and job positions have once again opened up. We are now looking for a skilled and motivated Level Designer and 3D Environment Arrtist who would like to be part of the creation of an awesome and fun Sci Fi adventure game!
The current open positions are as follows:
**Level Designer **( Science Fiction Environment. )
1+ Years experience with Level Design in a relevant Game Engine - Unreal / Unity / Cry Engine.
Experience with Level Design in Unreal Engine - Viewport Controls.
Solid understanding of Modular Environment Design and application - Grid Snapping and FreeForm Modular Asset Placement.
Basic knowledge of a 3D Software in which to create White Box Assets - Blender / Maya / 3DSMax or equivalent.
Good working knowledge of Lighting - Static and Dynamic. Prefrably in Unreal Engine.
Good working knowledge of Post Processing - Color Grading, Bloom, and Fog Effects.
Working experience with Unreal Engine Landscaping.
A solid portfolio of excellent Level Design Work.
Strong passion for Science Fiction Environment design and creation.
3D Environment Artist ( Sci Fi and Hard Surface.)
1+ Years experience creating 3D Models for video games.
High level of expertise and experience with your chosen 3D Software - Blender / Maya / 3DSMax / Zbrush / Modo etc.
Able to create excellent quality High Poly 3D Models, and well optimised Low Poly 3D Models with good topology.
Experience with Map / Texture generation - Normal Map Baking.
Good level of expertise with a 3D Texturing Software such as: Substance Painter / Quixel Suite / Mari / 3D Coat
Good level of expertise with an 2D Image Editor: Photoshop, Gimp, or equivalent.
Unreal Engine experience is desirable, but not 100% essential.
A solid portfolio of excellent 3D Work.
-Strong passion for Science Fiction Environment design and creation.
A significant level of Training may be offered (If needed) to the right applicant for either position who shows the right level of motivation and technical understanding to become a highly valued member of our team.
Our team welcomes speculative applications in the following roles:
**3D Artists ** ( General )
**Concept Artists **
Technical Animator
Visual Effects Artist
Gameplay Programmers
Contact
When applying please state the specific position you are applying for and include links to your Portfolio, Work Examples, and Resume.
The best way to get in touch is to reach out to me on Discord for a friendly / informal chat.
Discord: DyotoOrion#1090
Or email me at: [EMAIL="interastral@gmail.com"]interastral@gmail.com
To arrange a time for a chat.
I look forward to hearing from you!
Peace.
Dyoto Orion.