Midair is an extremely fast paced first-person shooter for the PC inspired by games like Tribes and Legions. The game features high-flying freedom of movement, physics-based weaponry, and player choice. Fans of FPS-Z games will feel right at home, while players new to the genre will experience a challenge that breaks the mold of traditional mass-produced shooters. We were Greenlit by the community in under 7 days and were Kickstarted in June. Examples (images, videos, gifs, etc.) of our art to-date are below the post.
We're looking for an experienced 3D Generalist (Senior level preferred but not required) to join the team and work on a variety of tasks including: characters, vehicles, weapons, and various in-game objects. If you have specific 3D skills, please still apply. We're a distributed team, so you will be working remotely.
Additional notes:
2-3 years experience with UE4 preferred
Familiar with modern game asset creation workflows
Solid industry experience preferred
Animation/rigging/effects experience a plus
Can work in a task-oriented way with strong communication skills
This is remote work and US/EU timezones preferred
To apply, please send a resume/CV, portfolio, rate, and available times to chat this week to info@archetypestudios.net or in a PM here.
Thank you!
Chris & The Midair Team
(The below taken from this art dump)
Kickstarter Video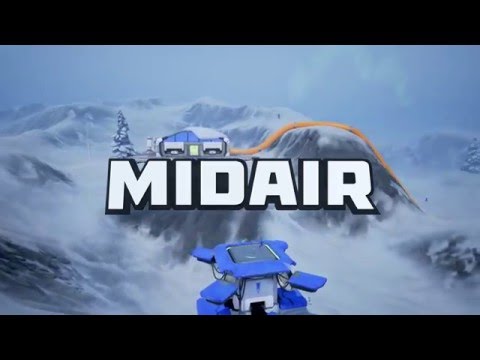 Environments
Heavy Armor Jetpack
Base Assets
Weapons
Vehicle Concept
Gifs!