The pack is AVAILABLE on the Marketplace!
Get it HERE
**Tutorial videos are here : Part 1 Part 2 Part 3
Need some graphics to get you up and started? Check out my fully compatible pixel platformer tileset here : https://www.unrealengine.com/marketp…dventure-tiles**
Don't forget to rate it!
[TABLE="align: center, border: 0, cellpadding: 1"]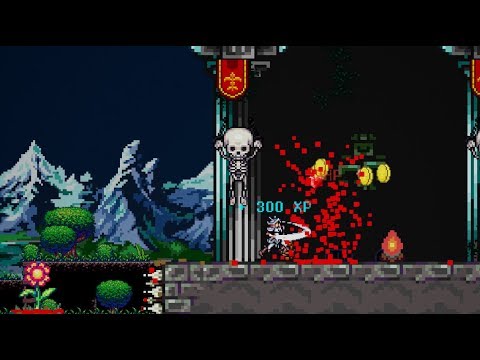 Hello,
The 2D platforming toolkit is the one and only toolkit to help you get started on creating your very own action platformer. It includes a fully customizable player character complete with 19 unique animation states, easily editable parameters for every action and easy to understand and heavily commented blueprints
It has a wide variety of features + more features to be added post launch as well. A brief list of features below :
Melee Attack

Ranged Attack

Timed Block

Floating Text for pick-ups

**Multi Jump **(double jump default)

Wall Jump

Wall Slide (Super Meatboy style)

Sprint

Ladders

Health System

Basic moving/static enemies

Collectibles(health & gold)

Enemy loot drops

Damage system - Including color tinting ,temporary invulnerability and knockback effects on damage

Dash

Stomp

Floating Combat Text

**Touchscreen Support for Mobile **

Experience system

Audio FX

Time Based Power-ups

Multiple weapons

Weapon select Interface

Floating Combat Text - DONE!

Dash - DONE!

Touchscreen Support for Mobile - DONE!

Audio FX- DONE!

Experience system- DONE!

Multiple weapons- DONE!

Weapon select Interface- DONE!

Temporary power-ups- DONE!

Checkpoint system - DONE!

Moving Platforms - DONE!
Every feature listed above also has it's own separate animation state complete with a customizable flipbook animation.
A screenshot of the player character blueprint to give you an idea on the system parameters. Every blueprint is heavily commented and all the important variables have detailed tooltips.
A video of the demo level included in the pack. NOTE : All the assets from the video are included in the final pack and are all public domain assets that are suitable for commercial use. A list of credits is included in the pack for each asset as well.
Price : 29.99$.
Let me know your thoughts on the features, suggestions for improvements and thoughts on the pricing.
Thanks!