Hey everyone,
Just submitted my Fast Travel System project made with blueprint/widgets. This mostly resembles Witcher3's fast travel posts.
This video should cover most of the features: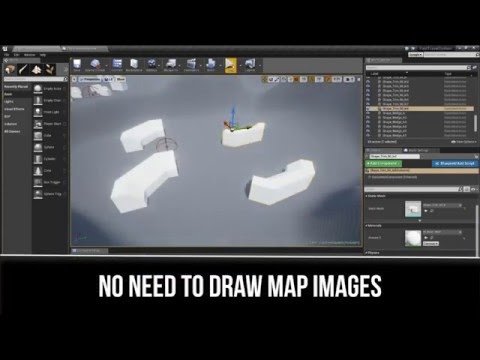 Fast Travel Blueprint settings:
StaticMesh
Static Mesh Transform
Is Discovered?
Location Name
Arrive location
Discover radius
Prompt radius
Prompt Height
Scene Captured Map
X/Y Map Axis change
Custom Map Zoom Speed
Custom Map Min Zoom
Custom Map Max Zoom
Custom Map Drag Speed
Custom Map Gamepad navigation speed
Custom Map Marker
Custom Map Top/Down/Left/Right Bound distances
Can fast travel from anywhere option
Walk Intro On/Off
Walk Intro speed
Comes with standard fast travel meshes
Should note that gamepad support is only partial, Gamepad mostly works except i am unable to center pointer location without extra blueprints plugin.