Have you watched the first tutorial video? It goes over how to create and open a dialogue in game.
The project that you see in the video can also be downloaded and inspected, the links are on the marketplace page.
But to give one of the simplest examples of how you can open a dialogue in game is like this: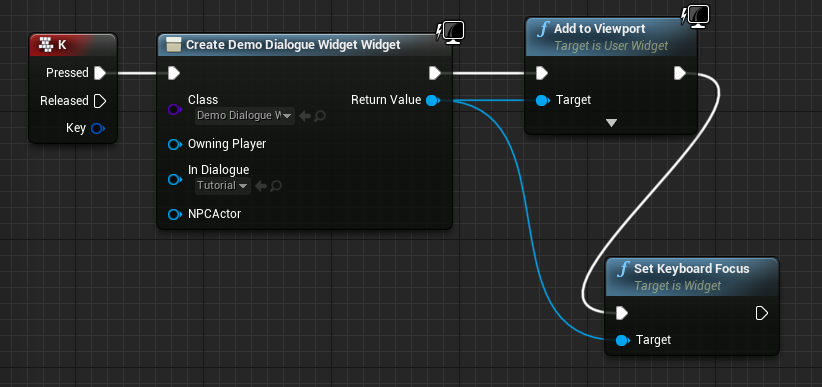 This will open a dialogue when you press the K button on your keyboard.
You can put these blueprints in your Character or in your Controller, it's up to you.
To do this, you only have to install the plugin through the Epic Launcher and make sure it's activated in your project, no other actions are necessary, no need to even read the documentation, because it goes over concepts that are slightly more complicated.
Let me know if you need explanations on how to open your Character or Controller.