Hello everyone,
Here is the first house that I made for medieval European town. It's a timber frame house. My purpose is make AAA quality, realistic town.
I'm planing to do 4-5 houses and some additional buildings such as tavern, gatehouse etc. I will add some building parts to increase variation, also some props to fill the environment.
House's LODs (triangles):
LOD0: 44171
LOD1: 21621
LOD2: 4837
These screenshots are from FPS test map (with lightmap):
Video from modified Kite Showcase map with dynamic doors & window shutters (no lightmap):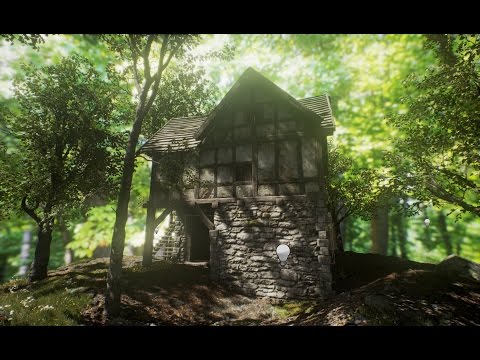 Doors and window shutters are separated objects. I combine them into two kind of blueprints. One is dynamic as you can see in the video. Other blueprints are static as you can see in screenshots from the FPS test map. Static ones has different poses, so you can use whichever one suits your needs. You can easily modify them or create your own.
Here are door & window shutter parts:
Here are static doors & window shutters with different poses (blueprints):
---
I hope you like it