Buy this system now on the Unreal Engine 4 Marketplace here!
Buy this system now on Gumroad here!
Buy this system now on itch.io here!
INTRODUCTION
Hey there!

UPDATE: The Quest Map and Navigation System will be released on the marketplace on April 20th, 2016!

So here it is, my second marketplace submission! After making the Survival Game Template I decided I wanted to make something a bit more simple. Sadly, this didn't turn out to be as easy as though (it never is) and a LOT of pretty stupid vector maths was involved, but it's done now. So hopefully it finds a nice home in your library!

Please note that a proper trailer will be coming soon, but for now there is a demo video.
DETAILS
Targetted Price:
$24.99
Release Date:
April 20th, 2016
This
blueprint powered system
is an incredibly
easy to install, use and customize
system that allows designers to
quickly
set up a UMG backed system of maps and navigation widgets to assist the player in navigating the game world.
Features:
An interactive world map that shows all world locations that the player has previously discovered. Locations can be given their own unique icon, coloring, and can be fast traveled to, with controls in place to limit the players ability to travel to/from specific locations.
The map can be zoomed in and out of and panned to enable easier exploration for the player
Dynamic local map system that automatically detects when the player enters a new world location and updates based on information placed in a world location actor. Can be used to show the players movement through the location in real time
Player driven custom waypoint system that allows a player to place a waypoint on the world map by clicking which will show up on the HUD to indicate where they should head. Could easily be used for quest waypoints and similar
On screen compass, showing directions (North, South, East, West) as well as the custom waypoint location
All
easily configurable
to include new/different artwork, extended functionality, and so on. All blueprints are set out in
easy-to-read
and
logical
manners to encourage learning and expansion.
Included map icon images made by
Scott de Jonge
from
www.flaticon.com
.
This asset is intended primarily for desktop development and has been tested on Windows. It is based on version 4.10 of the Unreal Engine and will be updated to run with future versions.
SCREENSHOTS
Click on the thumbnails for the full screenshot (opens in new tab).
VIDEOS
Demonstration Video:
Release Trailer: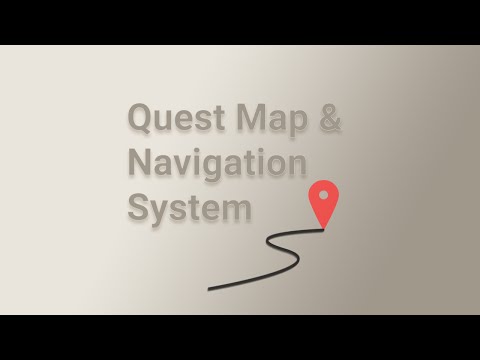 Integration Tutorial: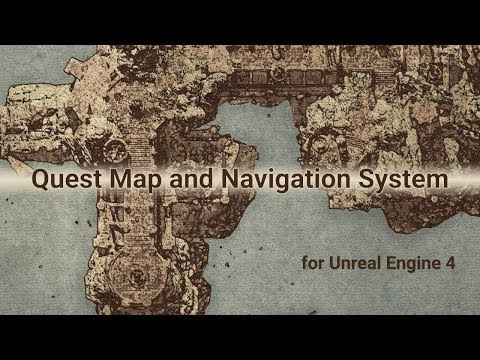 LINKS
My YouTube Channel
Dapper Raptor Website