Since there is no thread for this pack, I created this thread.
It might also function as an example for the marketplace team on what to look for before allowing content on the marketplace.
I purchased this package to learn from, and as a fellow effects creator considering to purchase this instead of asking how a specific thing was made feels like a honorable thing to do.
There where a few particle effects that made me curious as to how they where done, so after downloading it, I started digging into the folders.
that's where the joy rather ended.
The particles themselves look good, no question about that, The movement, the color, effects, all very tight and overall high quality.. but this is far from user ready.
Yes I purchased to learn some techniques from it, but even if I wanted to use it for myself, or a client.. I would need to dig trough all of it, sort it, clean it up, and more.
Its just unacceptable.
Materials/MatInstances:
- All the Materials are a mess, no commenting besides one or two things, and those comments are so global they are useless.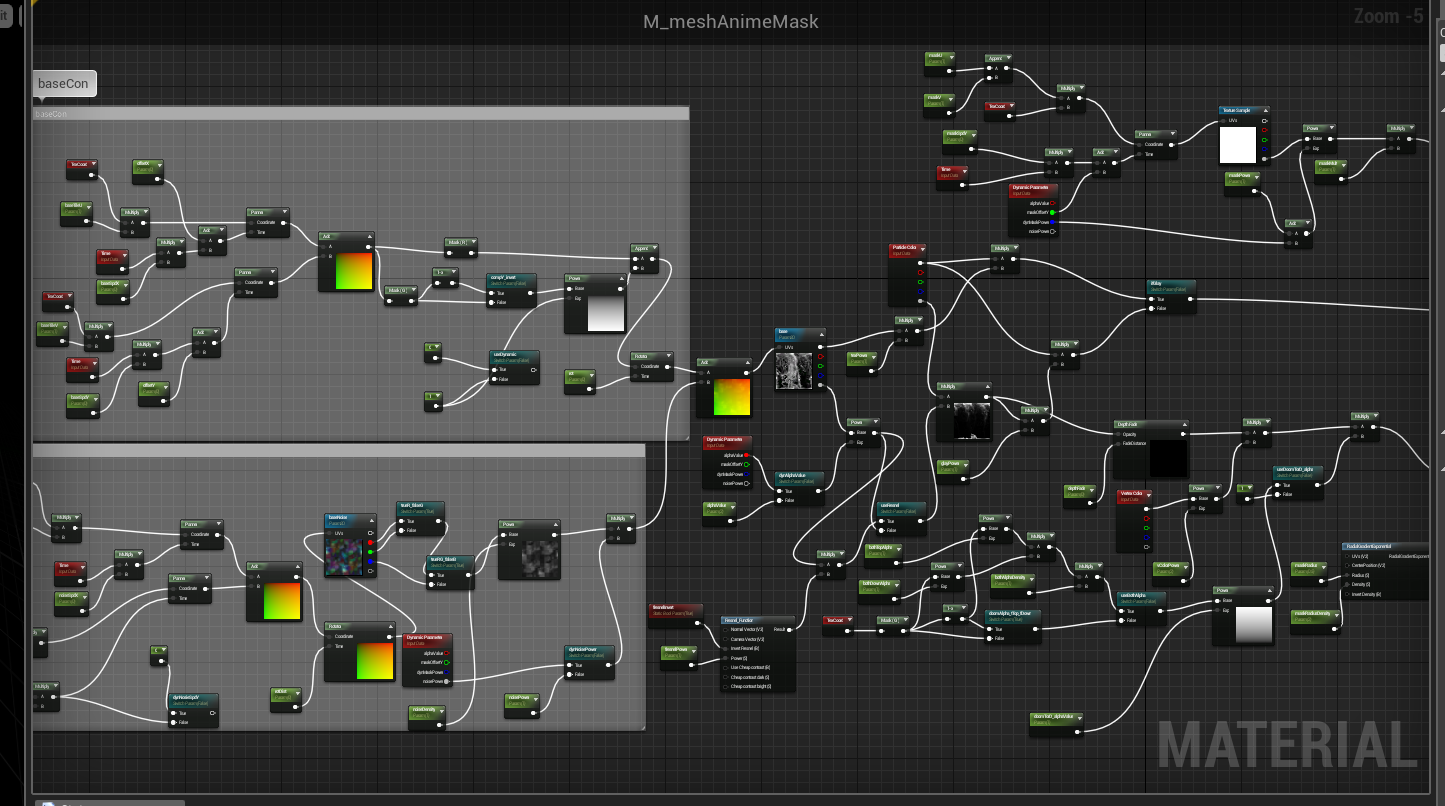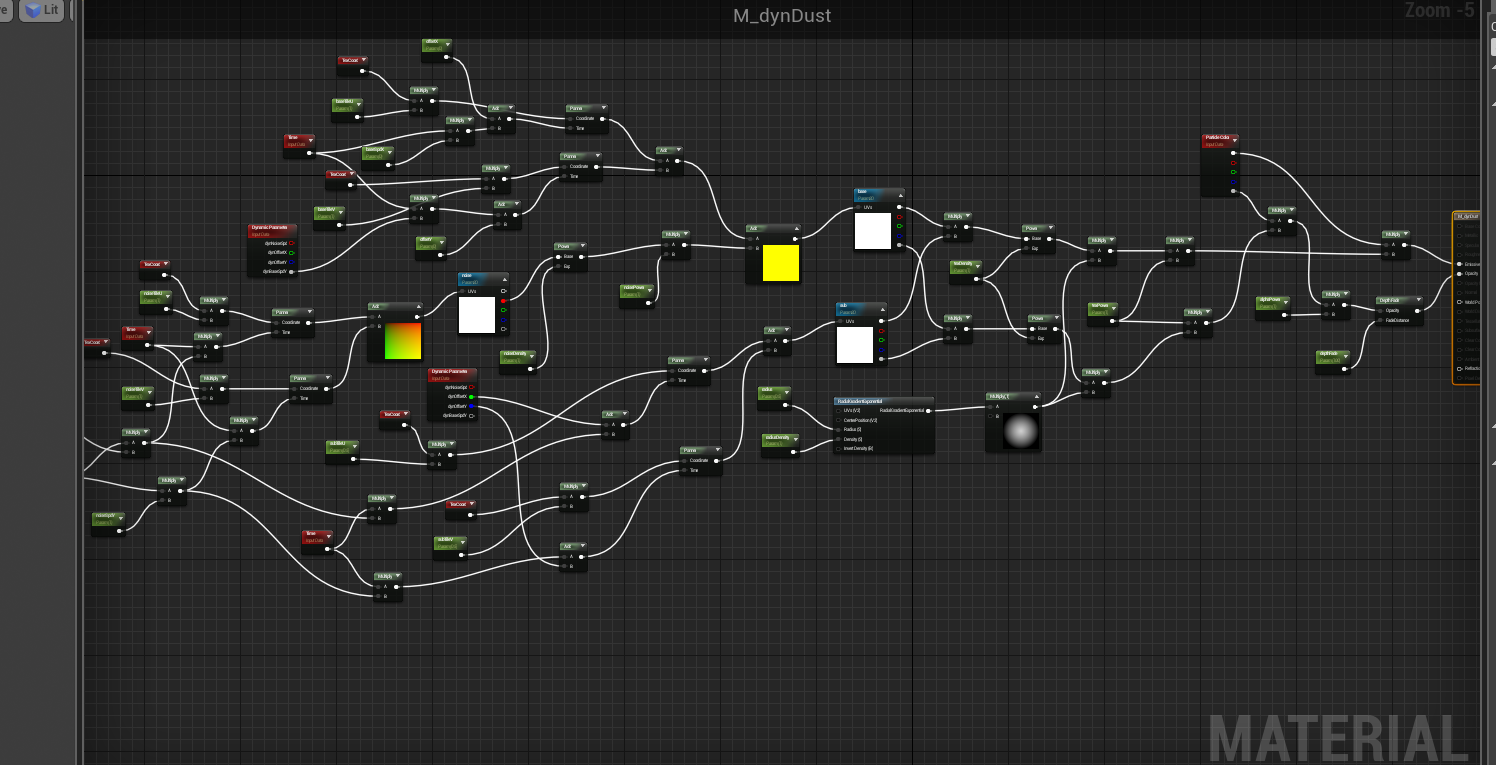 - None of the parameters/variables are properly named "Base", "Sub", "TrueRG_FalseB", DoomAlpha_tTop_fDown", "compY_invert" to name a few, nor are they properly commented in instances.
So I need to spend time figuring out every input.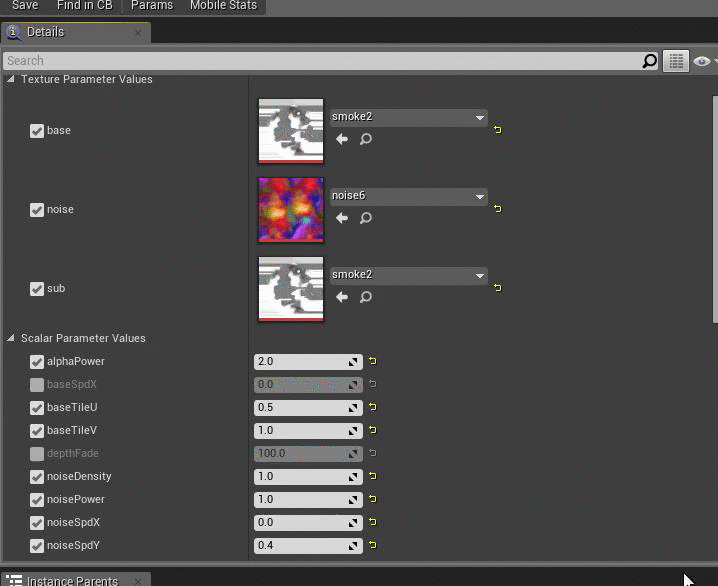 - Besides adding comments on groups of nodes, describing variables/parameters and giving them proper grouping names are a must for proper workflow.
Which gets me to another point with the Materials.
- The names are occasionally really generic "M_Base", M_empty", MI_frost", etc.
Big chance other content has names like that, and files with duplicate names is confusing, and ue4 doesn't really like it either.
and just as a personal pet peeve, It would be nice if material instances where in their own folder.. (though that's a personal pref.)
- Most of the materials don't have "Responsive AA" enabled, which can really help with visual fidelity.
Meshes:
- Meshes should start with SM_ or something similar at least.
- Mesh names like "circle", "mySphere", "unnamed", etc are just a big nono.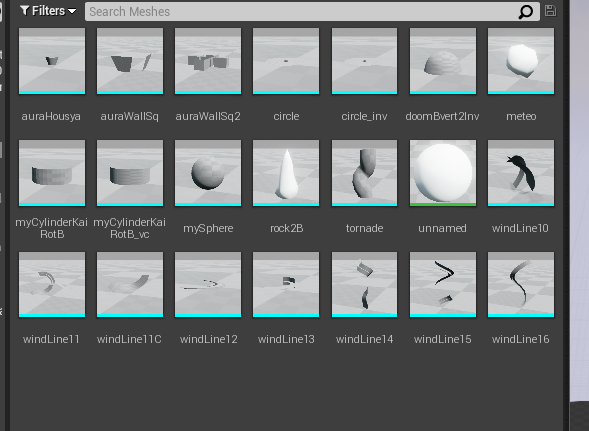 - Most of the meshes have collision enabled, while as far as I can tell none of the mesh-particles do anything collision based. (for performance)
- Most meshes have light-map UV's (Auto generated), they wouldn't need that as they are dynamically lit, if they are lit at all. (for performance)
(Granted, some might have an additional UV for vertex blending or other uv-blending stuff, but I havent found any)
Textures:
- It would be nice to see that Textures use T_ or similar as a naming convention.
- As with the meshes, names like "aura", "noise", "noise2", "smoke2" just wont go, big chance of duplicate naming etc.
- Masks should be set to RGB, not SRGB. (changing them would result in different gamma, resulting in totally different particle visuals)
- Texture group should be "Effects" for effects.
- (optional) masks could be set to "Masks" in the compression settings.
- There is a seperate texture folder for distortions, this should preferable be in the textures folder, but also contains a master material (?) and a MatInstance (?)
Finally, we are at the particles!
- Names for the tabs could be improved. ("Fire", "Fire", "Fire", "Fire", "DecoSw", "sw") which makes it rather hard/annoying to find out what is what.

- No particle LOD's, aka poor optimization. (Especially with stuff that spawns over 100 mesh particles, some lights, heavy instruction material sprites, etc, etc.. optimization for particles is a must!)
- Oddly set spawn rates, some of the Mesh-particles could get away with spawning just half, and occasionally just 1 mesh, instead of 10-20. (performance nitpick)
- Random folder called "Once" which contains some more particle effects. (Really nice ones I might add though)
So, Visually.. the pack is really nice..
But its hardly user friendly, project ready, nor project optimized.
While the author does claim these particles are
"Windows OSX Linux PlayStation 4 PS4/Morpheus Xbox One Oculus Gear VR SteamVR / HTC Vive HTML5"
ready.
Without any optimization, spawning a few of these particles could result in a decent performance drop.
I know some of this might sound like nitpicking, which.. to a certain extend I can agree with.
Its the amount of problems (I have) with the pack that accumulates to an amount I just cannot agree with.
Now, I spend almost 1.5 hour digging trough the files and writing this post.. time I could have spend either learning, or working on projects.
I hope this is valued feedback/commentary on a package that could be amazing if some higher standards where set.