AVAILABLE NOW CLICK HERE
Greetings everyone! I'm excited to announce that Modular SciFi: Props I has been submitted to the marketplace! This is the third entry in the Modular SciFi Series, with a strong focus on props. As always, compatibility with other packs in the series is an essential feature. The prop pack's architectural pieces build upon the structure set in the first two packs. I want to thank everyone for their continued support of the series. More awesome content packs and other exciting things are on the way. I look forward to continuing the expansion of this collection with you all!
Here is some information about the upcoming pack:
Name:
Modular SciFi: Props I
Description:
A customizable set of props and modular architectural pieces. Use these sci fi themed work place and technological assets to create and populate a next gen, fully customizable environment. There are 44 prop pieces and 18 architectural pieces for a total of 62 meshes. Customize the look and feel of your individual assets through extensive material modularity. Through material instances, change up to 4 individual colors and pbr values, as well as detail normals to personalize your assets. Fully compatible with other packs in the Modular SciFi Collection. Included are 5 example environments.
Technical Details
Designed for desktop
62 Meshes
88 Materials
107 Texures
Pack assets range from 34 to 6,516 tris
Pack average around 1,695 tris
Textures range from 1024 x 1024 to 4096 x 4096
Texture assets include diffuse, normals, masks and emissive maps.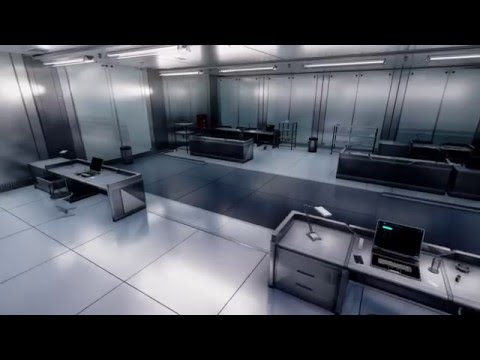 Expanding the Collection
When I set out to create the Modular SciFi Series, it was with the goal to offer a comprehensive series of asset packs that could work seamlessly with one another. A vast library of compatible resources that could unleash limitless potential for the developer. Props are a very integral part to the development process. They bring life to your environments through things such as furniture, technology, or essential objects. Being able to personalize those assets to further establish an identity for your project is invaluable. It is one of the core principles of the Modular SciFi experience. Material and physical modularity allows you to set your work apart from others. The continued expansion of this series will extend that possibility exponentially as we continue to grow into a large resource for developers. Your continued support has made this possible!
Affordable Next Gen Assets
Many of you may have remembered the earlier pricing for the Modular SciFi Series. The Hallways pack was originally $59.99, while interiors was $69.99. While this bore great success, I came to wonder how many more would use these assets if the pricing was more suitable to their budgets. At the end of the day, I want developers to not just utilize one pack, but the entirety of the collection so as to garner the full potential of the series. After much thinking on the future of the collection, and my endeavor to reach as many developers as possible – I changed the pricing model for the current series. The environmental packs were both set to $39.99, and the prop packs (including this one) will be priced at $24.99. Lower pricing allows me to reach more developers, providing next gen assets to a wider range of potential people. The quality of the services and content is the same, just more affordable!
Get The Rest Of The Collection Today!
The first two entries in the Modular SciFi Series are available for purchase now!
Modular SciFi: Hallways
Modular SciFi: Interiors
Find Out More Information!
Website
YouTube
Twitter