Hi Everyone,
Remote Control Android & iOS, it is working via USB or Wi-Fi connection. Also you can see your game screen on your mobile device and you can control every inputs (not just joysticks)
There is no configuration needed to use this plugin. Just plug your device via USB connection and press "Play Game" in the editor. If you want connect it via Wi-Fi, just enter your mobile device IP Address in the editor settings and it is done!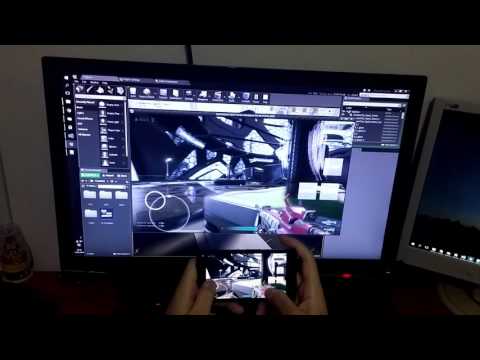 Marketplace URL:
https://www.unrealengine.com/marketp...ndroid-and-ios
-- Current Available Features --
● Connection via USB or Wi-Fi
● You can see your game on your mobile device! No need to wait launch!
● Quality and Frame Rate settings
● Acceleration, Gravity, RotationRate, Tilt
● Low latency
● Supports Android & iOS
● Multiplayer support (You can connect multiple (up to 4) mobile devices to editor and each device will control diffrent character. Also supports screen sharing of clients.)
● All of these features does not require any configuration. Just press "Play Game" and it is done!