NOW ON MARKETPLACE
Current version:
12.0 - Demo hall included.
New effects in this update:
New effect: Gradient Fog
New effect: Speed Lines
New effect: Cyber Scan
New effect: Dither
Learn more:
Chameleon is an advanced
Post Processing blueprint
actor for Unreal Engine 4. It has
74
different (and
combinable
) post process effects with
customizable
parameters and planned to be updated constantly with new effects.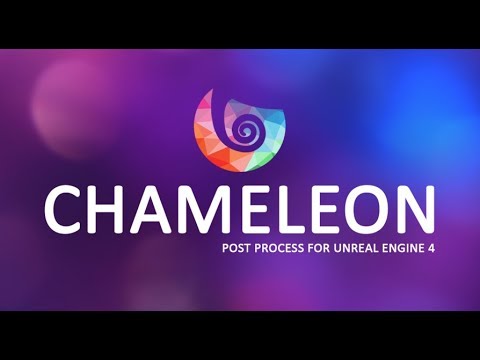 Click here for a list of all effects
Effect requests from the community would be appreciated!
▼ Changelog
CHAMELEON IS NOT BACKWARDS COMPATIBLE.
PACKAGE UPDATES ARE INTENDED TO BE USED AND DEVELOPED WITH THE LATEST STABLE UNREAL ENGINE VERSION AVAILABLE ON THE RELEASE TIME OF THAT PACKAGE. IF YOU WANT TO GET THE LATEST FEATURES THAT CHAMELEON OFFERS, PLEASE USE THE LATEST ENGINE VERSION.