Hello everyone!
Just a finished work on our new content for best engine!
And we are bring our news to this wonderful community
Island Adventure, vol.1
2D Content for Unreal Engine 4
Pack Contains:
Sprites Animations - 934
Static Sprites - 137
Materials - 47
Sound Waves - 50
Blueprint Class - 42

Inclusive bonus pack:
All content styling in beauty
Pixel Art
from our Pixel Processor function based on Substance Designer 5

Also includes:
Demo scene with 3 level
Main menu
In game menu
Trophy Screen
Health and Energy HUD
Enemies behaviours and animations
and Tested Character - sexy Betty Sharp
Some screenshots and images: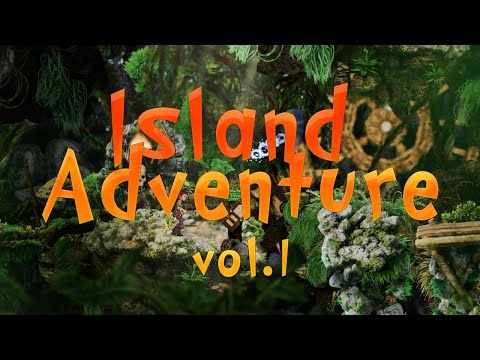 Now we are still finalizing some content.
But next week I'll be posting this content to the in Epic Games Marketplace
We hope, that this humble content you will find interesting.
And we hope, this content help to you create a beautiful and powerful 2D platformer, adventure or arcade game, based on Unreal Engine and his 2D tools.
Best regards for all developers!
stormgs.com