Hi Mono
1. Any advice on modifying the move range such that it's a floating point value, without touching the base classes? Currently Move is an integer, however I'd like to try 1.5 move per AP. There doesn't seem to be a clean way to do this without mucking about BP_Ability. Perhaps a GetMoveTiles function we can override?
2. Any updates on the multiplayer issue above? I am still using entirely replicated unit. It works OK, although there are definitely issues still, such as client unable to press tab to cycle units or see movement paths.
Thanks
---
My solution for 1. is to copy/paste BP_Ability_Sprint and make my own sprint variant. I added a moveTilesPerAP and replaced the calculation of possibleMove.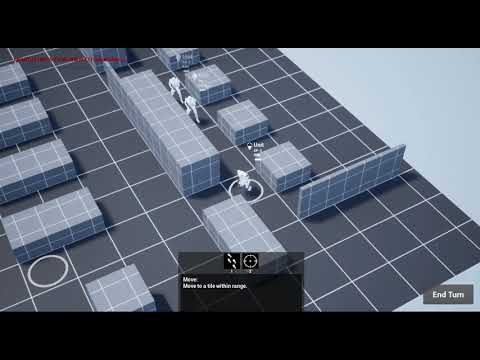 This worked out for me. Ideally I could have extended BP_Sprint, but at least I didn't have to modify BP_Ability!