*
A grid based Jigsaw inventory system using UGM and Blueprints for the market place.
Description:
JCInventory system is a modular inventory system that aims to be easy to install and customize while providing powerful features. Most notably its jigsaw like system and crafting system.
JCInventory was developed in response to a lack of an overall inventory system that would suit my own projects, and really strives to be as editable and user friendly as possible.
Special thanks to the Unreal Community for all the help on this project, i hope my work can help others.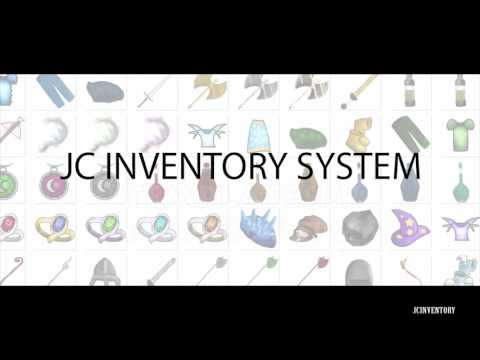 Third person pawn example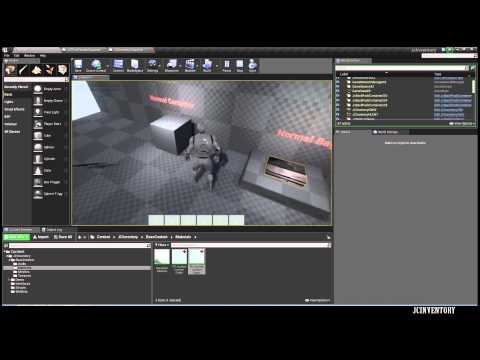 First person example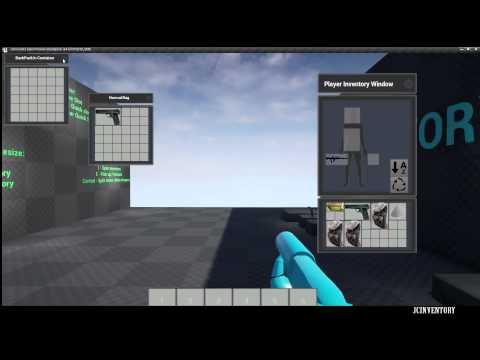 Features:
Grid Based Jig saw drag and drop
Quick Bar
Simple Random Loot System
Easy to set up Items
15 minute install, Everything set up with interfaces so you can plug your own characters in right away!
Crafting system with option to set up easy fast crafting or run custom scripts for more advanced game logic
Item containers that are easy to set up
System made with ease of level design in mind
Split items, combined items.
Context Menu.
Details Menu
Multibag/Portable loot container system
Full Network support!
Changelog 4.11
- Features a overhaul of network code. Will be totally stable even in very Laggy environments.
- Protection from client side hacking of items.
Changelog for 4.9
-
Added Third person pawn example
- Cleaned up first person code to make it easier to learn from
- Added custom depth rendering to items
courtesy Tom Looman
-
Spawn pawn bug fix
- Added in 'Charges' as seen
here
- Added in examples for giving a gun ammo in its chamber, then reload takes up one 'Ammo' item.
- Added a controller component for JCInventory that helps with some of the lifting,
seen here
- Removed JcInventoryHUD, put it in new object RPCComponent
- Removed the need to add the RPC Graph to your pawn, its all included in the RPCComponent.
- Added in 'Get class defaults' instead of needed to spawn the item to get its item data where possible.
- Added in new attribute 'UniqueChargesName' to name what the Charges of the ammo is called, for example- the 30 charges in a gun could be called '30 bullets'.
- Added UniqueName attibute ability to make items of the same class be customizable. Example the 'Sword of sharpness + 1' on a sword class
- Changed the way bags work to be a lot less convoluted and easyer to set up (no longer uses BAGbag name as a Tag, uses the UniqueName string value instead.)
Supported platforms:
As i own own a PC i can only really offer official support with that. I am willing to try to support other devices but i can be very tricky without a means of directly testing personally. It may work 100% fine on other platforms as its mostly UMG- would love to hear feedback on this!
Tutorials:
Tuts Wiki page
This is a announcement in regards to pricing,
i have decided to increase the cost of JcInventory to $34.99 as of the 4.9 release. There are a few reasons for this- but mostly i had the price lower as JcInventory was new and evolving with community feedback. all of you who where early adopters put in a contribution to JcInventory that i really appreciate. i feel it is a much stabler product and the price reflects my on going work with documentation and features.
If you are thinking of buying JcInventory, now is the time before the official release of 4.9.

I will still continue work on JcInventory, including new content every Wednesday, and i will never stop supporting you guys!

Thank you very much everyone.
*Special thanks to jordan trudgett on OpenGameArt.org for background icons in picture
*And BIG Special thanks to Axxi for donating his time and making the graphics on the player inventory window in 4.8
*Thanks to Sorin for his awesome Rifle!
*Thanks to Tom Looman for the Custom depth render Post prossesing material Here!