Hi Everyone,
Reallusion is excited to announce our upcoming update for
iClone
,
Character Creator
and the
iClone Unreal Live Link
plugin. Unreal users can have a quick preview before we update the iClone Unreal Pipeline. Besides transfering characters, cameras, and lights, more highly-wished features will get supported in iClone 7.8, Unreal Live Link 1.2, and Auto Setup 1.1.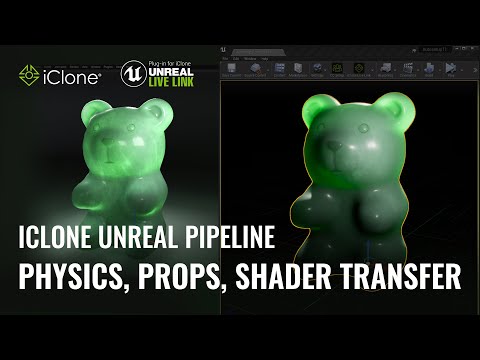 Updated Features:
Shader Compatibility
Supporting latest Digital Human Shader for eye elements and SkinGen compatibility
Soft Cloth Physics
Transferring iClone Soft Cloth Physics and Collision Mesh to Unreal Engine, with compatible NVIDIA PhysX cloth effects. Those features are applicable both for FBX import and Live Link transfer.
Prop Transfer & Skin Bone Animation
Not only static props can be directly transferred from iClone to Unreal, props with skin bone animation can also Live Link to Unreal in realtime.
Update in iClone 7.8: SSS Shader for Accessories & Props
SSS shaders are enabled in iClone 7.8 for both props and accessories. You can find a new SSS Material Library which provides many translucent rendering such as jelly, glass, skin or soft plastics. Those SSS effects are also transferrable to Unreal Engine.


For those who have not seen our latest warm up videos, check out our
SkinGen
Video and
Realistic Eyes preview
!
The Reallusion Team