Fully customizable weapon system
and mouse-controlled aiming down sights system
Easy-to-use component system, you just add a component to your blueprint and use it.
Concise and generous UI animation effects, most UIs in the system have transition effects, making your UI interface smooth
Automatic "aiming down sights", you only need to set a socket position, the system will automatically calculate the sighting position
Save and load preset system for quick and easy use of customized weapons
Automatically generate white lines in the weapon customization interface, you only need to set the slot information
Video demo:
BiliBili
YOUTUBE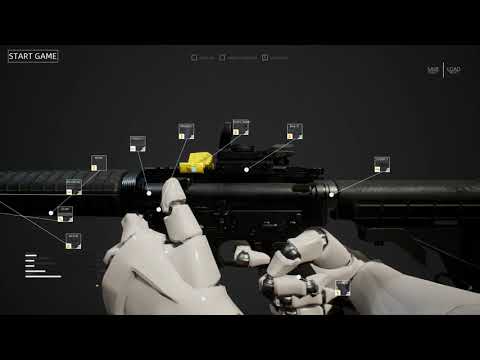 Tutorial Video:
BiliBili
YOUTUBE
Marketplace
Shop
https://www.unrealengine.com/marketplace/product/86525cef8a7c4e5dae12689fa33d47cf
Features:
Easy-to-use component system
Aiming down sights system
Save and load preset system
Number of Blueprints:
-22 Blueprints
14 Static Meshes (LODs:0)
:
-Optics dot sight, Front iron sight, Magazine, Muzzle , Handguard, Silencer, etc
-Triangles: between 12- 3990; Vertices: between 24 - 4015
Input: ( Keyboard, Mouse)
Network Replicated: (No)
Supported Development Platforms:Tested on Windows 10 64-bit desktop
Windows: (Yes)
Documentation: Video link above has detailed instructions. Blueprint code is all commented
If you have any questions, please ask them and I will reply you as soon as possible.
Thank you for your support!