Introduction
NodePrefabs are Assets that hold the clipboard information of graph nodes and provides you with a neat SHIFT+RIGHTCLICK menu to access your prefabs. Only NodePrefabs that can be pasted into the current graph will be shown in the menu. It can be used in any GraphEditor (Blueprint, Material, Sound, Animation, BehaviorTree, ...).
Special:
A NodePrefab that contains a single comment will behave as if placing a comment the usual way. That means it will also wrap around selected nodes.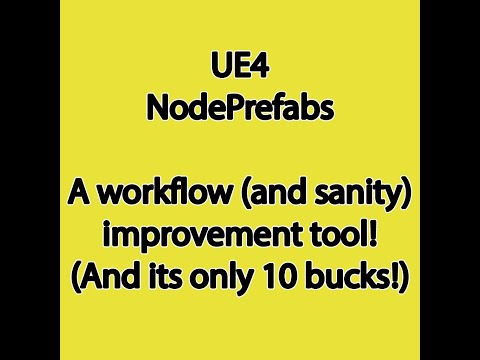 thanks to
Luos - Yoeri Vleer
for the video
The examples are only examples! If you are placing down the same Nodes over and over again, doing the same configurations over and over again, then NodePrefabs is here to give you a smile.
Manual + Example
Marketplace
https://www.unrealengine.com/marketp...ct/nodeprefabs
FAQ
Why use this when I can just use Blueprint Function Libraries and Macros?
Changelist