OPERATING SYSTEM & TERMINAL SIMULATOR v1.3
Preview #1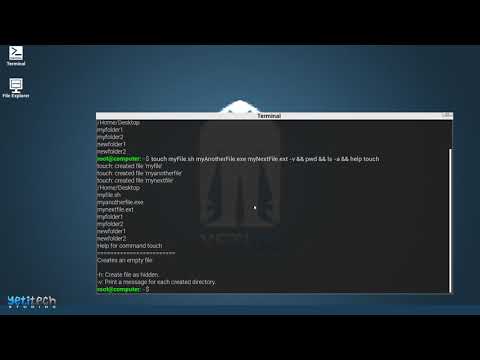 Preview #2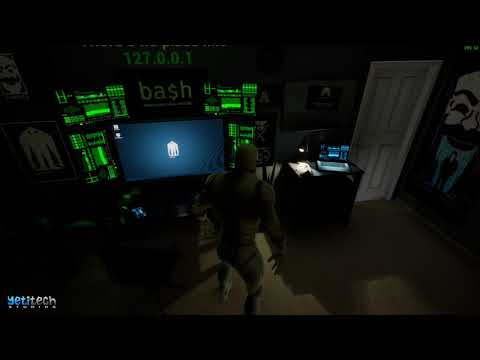 Packaged build demo:
Windows
Linux
Operating system and terminal simulator plugin, includes some of the common Linux commands. Releasing on Unreal Marketplace soon. The system is fully modular and developers can create their own commands as well as programs in blueprints or c++ to simulate a fully working operating system environment. Out of the box Blueprint supported. #Hype
Terminal supports executing multiple commands and each command can have alternative commands, flags and parameters.
Features:
Operating System
Hardware
Devices
File Explorer
System Durability
Load your custom images at runtime as wallpaper and icons
System boot and installation simulation
Blue screen of Death
Save/Load OS, directories, files etc.
Create custom programs
Create custom terminal commands
Terminal
Multiple terminal commands
Alternative terminal commands
Terminal command flags
Terminal command parameters
Terminal Commands Included with plugin as examples
Important/Additional Notes: This plugin is heavily dependent on timers and delays so make sure to disable
Use Less CPU when in Background
under
General
->
Performance
category from
Editor Preferences
.
Production based plugin with intuitive API developed by YetiTech Studios and utilized in the game BA$H by YetiTech Studios.
Changelog:

v1.3 update
Added:
Linux support
Fixed:
Compile errors for Linux
v1.2 update
New:
FYetiOsPortableBattery struct for battery settings.
New:
YetiOS_PortableDevice class to create portable devices such as mobile, laptop etc.
New:
YetiOS_StationaryDevice class to create non portable devices.
New:
variable bCanRunOnPortableDevice for programs. If this is false the program will not run on portable device.
New:
API GetCastedDevice for casting device easily. Example: MyYetiDevice->GetCastedDevice<UYetiOS_PortableDevice>()
New:
API IsPortableDevice() to detect if device is portable or not.
New:
APIs for portable device
BeginBatteryCharge
StopBatteryCharge
IsDeviceCharging
GetBatteryLevel
GetBatteryHealth
GetChargingSpeed
GetTimeToFullyRechargeInHours
New APIs for base device
GetHardDisk
GetTotalCpuSpeed
GetTotalMemorySize
GetMotherboardDurability
MotherboardHasOnBoardGraphics
CpusAreOfCorrectType
IsGpuInstalled
GetAllCpus
GetAllMemory
GetAllGpu
Changes:
BaseDevice class is no longer Blueprintable.
Removed portable settings from UYetiOS_BaseDevice.
ShutdownYetiDevice() is now virtual.
Deprecated FYetiOsMotherboard struct. Use FYetiOsPortableDeviceMotherBoard or FYetiOsStationaryDeviceMotherBoard.
Deprecated GetMotherboard() in UYetiOS_BaseDevice. Cast to respective child class to access motherboard.
Fixed:
some packaging issues.
Fixed:
some incorrect category typos.
Fixed:
some missing comments.
v1.1 update
Fixed: Unresolved external symbol compile error when packaging for shipping build.
Reddit:
Preview 1:
https://www.reddit.com/r/unrealengin...nal_simulator/
Preview 2:
https://www.reddit.com/r/unrealengin...nal_simulator/
PURCHASE