https://www.unrealengine.com/marketplace/en-US/slug/stylized-hand-painted-environment-vol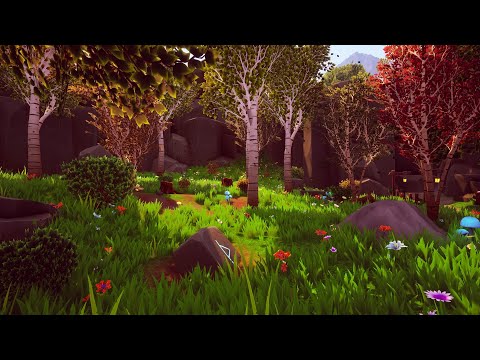 Try the
DEMO
Hi,
Something new for you. I've submitted my Stylized Handpainted Environment Vol 1 to the marketplace. Check out the trailer and cool images below.
A collection of stylized handpainted PBR fantasy props to create incredible fantasy nature environments in minutes. Features a unique stylized handpainted look that combines manual texture painting with modern PBR workflows to achieve a unique look.
This pack already contains 57 stylized assets to jump-start the creation of any fantasy environment with more to come. It contains birch trees, oaks, cliffs, stones, flowers, mushrooms various grass meshes, lamps, fences and much more.
The pack is game ready and optimized with custom lightmaps, tiling terrain textures and collisions and can be used for any number of projects.
Features
:
57 stylized assets including foliage and props.
2 Stylized water textures.
6 stylized handpainted PBR omnidirectional tiling terrain textures.
Optimized geometry and lightmaps.
Can be used both in PBR and non-PBR workflows.
Update 1
8 Flowers
6 Mushrooms
2 additional rocks
1 additional stylized water texture
Update 2
1 Volumetric Fog particle effect.
1 Dust particle effect.
Screenshots below :