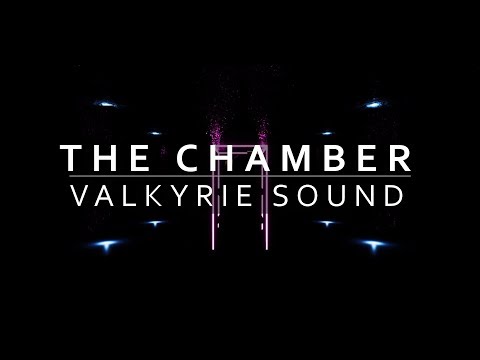 Deep below the jungle lies a dark, hidden room. Within this cramped and shining space sits a relic of unknown origin. A remnant of a long-lost civilisation, or evidence of an alien encounter?
=======================
Part Two in a series showcasing the versatility of sound effects in the recently released Cyberpunk City Sound Pack by
Valkyrie Sound
. Available now on the
Epic Marketplace
.
Footsteps respond to the floor material - concrete/carpet/stone, wood, and metal - and as they move around the characters trigger Foley sounds. These are the sounds clothing makes as you move. There is a combination of leather, denim, and nylon Foley work blended into this scene.
The Foley is deliberately placed low in the mix. This means it doesn't directly draw attention to itself but adds to the sense of player movement.
When the characters walk, a check in Unreal Engine 4 monitors their movement speed. If it's below a certain amount the triggered sounds relate to walking; it's above, the sounds relate to running. This reflects the changing nature of sound when we move. When we run, sounds appear shorter and higher-pitched. In a game or film this adds to a sense of speed.
In the sound pack linked above are stealth Foley and footstep sounds too for nylon, leather, denim. These can be sweetened with a range of metallic and mechanical effects.
Underpinning the Foley and footsteps is an electric hum - the neon cage surrounding the mythical artefact. A light switch trips intermittently as we pan around the room; during the dark phases the floor changes.
A modified version of the Unreal Engine 4 'Cave' reverb is applied to create a sense of space.
All sound effects are mixed using Unreal Engine 4. Music was created in Cubase Pro 8 and the scene was put together using Davinci Reverb 15.
Music not included in the sound pack. 3D visual assets by Mana Station and Unreal Engine.
=======================
Thanks for watching - take care,
Ash @ Valkyrie Sound