Preview: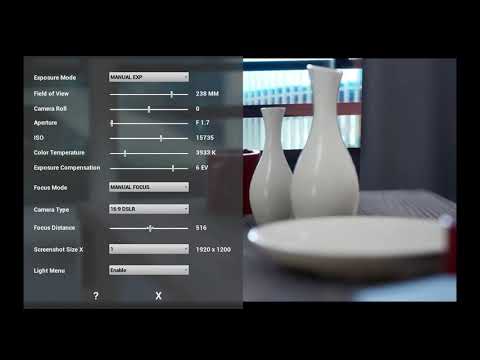 Marketplace link:
https://www.unrealengine.com/marketp.../photoarchmode
This mode simulates a real digital camera and allows you to configure many parameters.
Features:
1. Auto and manual exposure mode, focal length, camera angle, aperture, ISO, color temperature, exposure compensation
8. Three focus modes (No Focus - all scene is in the zone of sharpness, Manual Focus, Auto Focus - the module is aimed at the object in the center of the frame)
9. 5 types of camera by the size of the matrix (16: 9 DSLR, APS-C (Canon), Full Frame DSLR, Micro 4/3, Custom size)
10. The ability to take pictures up to x7 times the size of your monitor resolution or window
11. Full and quick menu for settings
12. Grid with guides for framing
13. Flight mode (allows you to move in all planes and pass through objects and walls)
14. Ability to embed a mode as an independent solution for the scene or use it as an additional mode for your main character
15. Saving settings (include save position camera after exit)
16. Saving screenshots in *.png, custom path and name.
17. Video mode (works in sequencer)
18. Automatic vertical tilt (Set Camera location parallel to the plane )
19. Bloom effect (Intensity, size, threshold)
20. 13 LUT profiles and LUT intensity
6 Blueprints; 5 widgets; 3 Levels; 27 textures; 1 sound
This pack contains assets from Epic Games Realistic Rendering pack.
This pack contains assets from Epic Games Realistic Rendering pack.
Supported Platforms:
Windows
Documentation:
http://umkaapps.ru/media/instructionPhotoArchMode.pdf
Tutorial: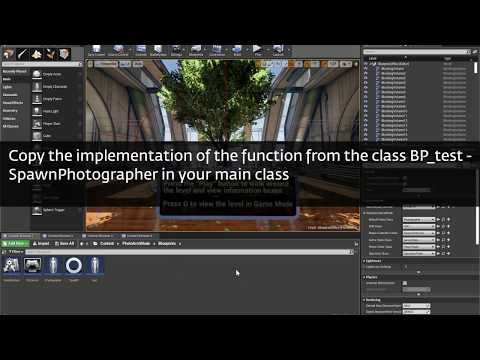 If you have any requests, questions or suggestions, please ask them.