Hello UE-Marketplace community,
Glad to announce that my RTS Multiplayer Toolkit will be released soon!
RTS Multiplayer Toolkit consists of 16 subsystems such as Building Subsystem, Combat subsystem, Abilities Subsystem, Enhancements Subsystem, Fog of War Subsystem and so on.
YouTube main features showcase video: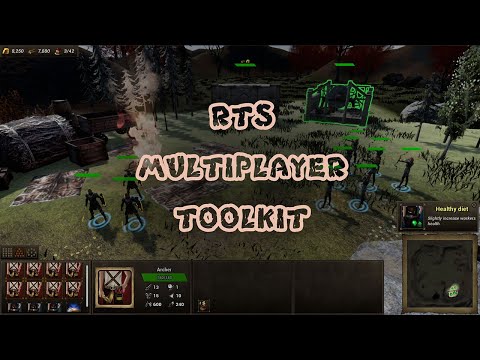 Upd:
Playable demo is available now:
link.
Input:
Q, E - rotate building, shift 1/2/3/4/5 - bind selected units, 1/2/3/4/5 - select bound units. Hotkeys for abilities are displayed on the abilities slots. Shift + ability - add task to the units task queue.
Upd:
UE-Marketplace link