Trees and plants for Mobile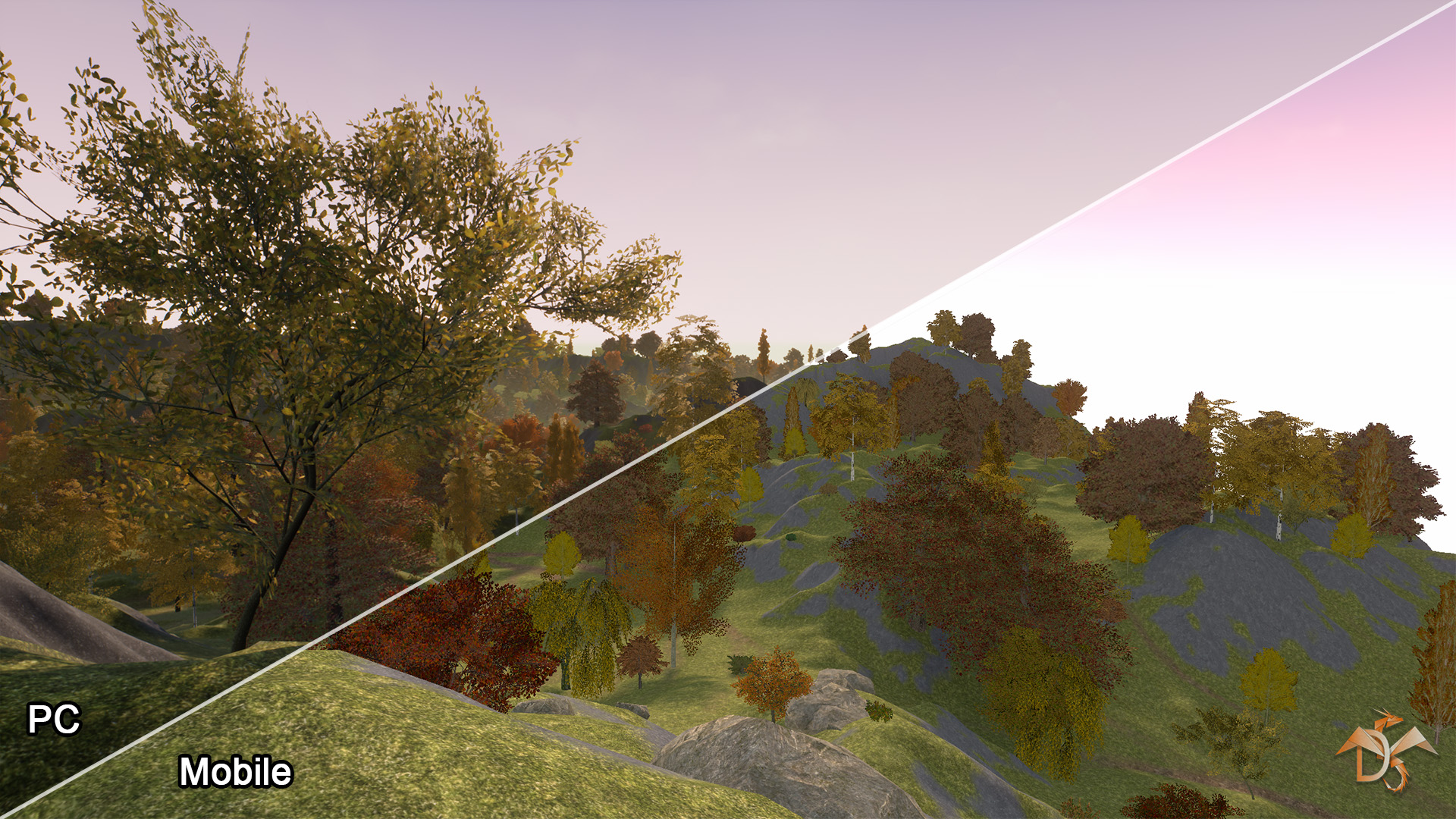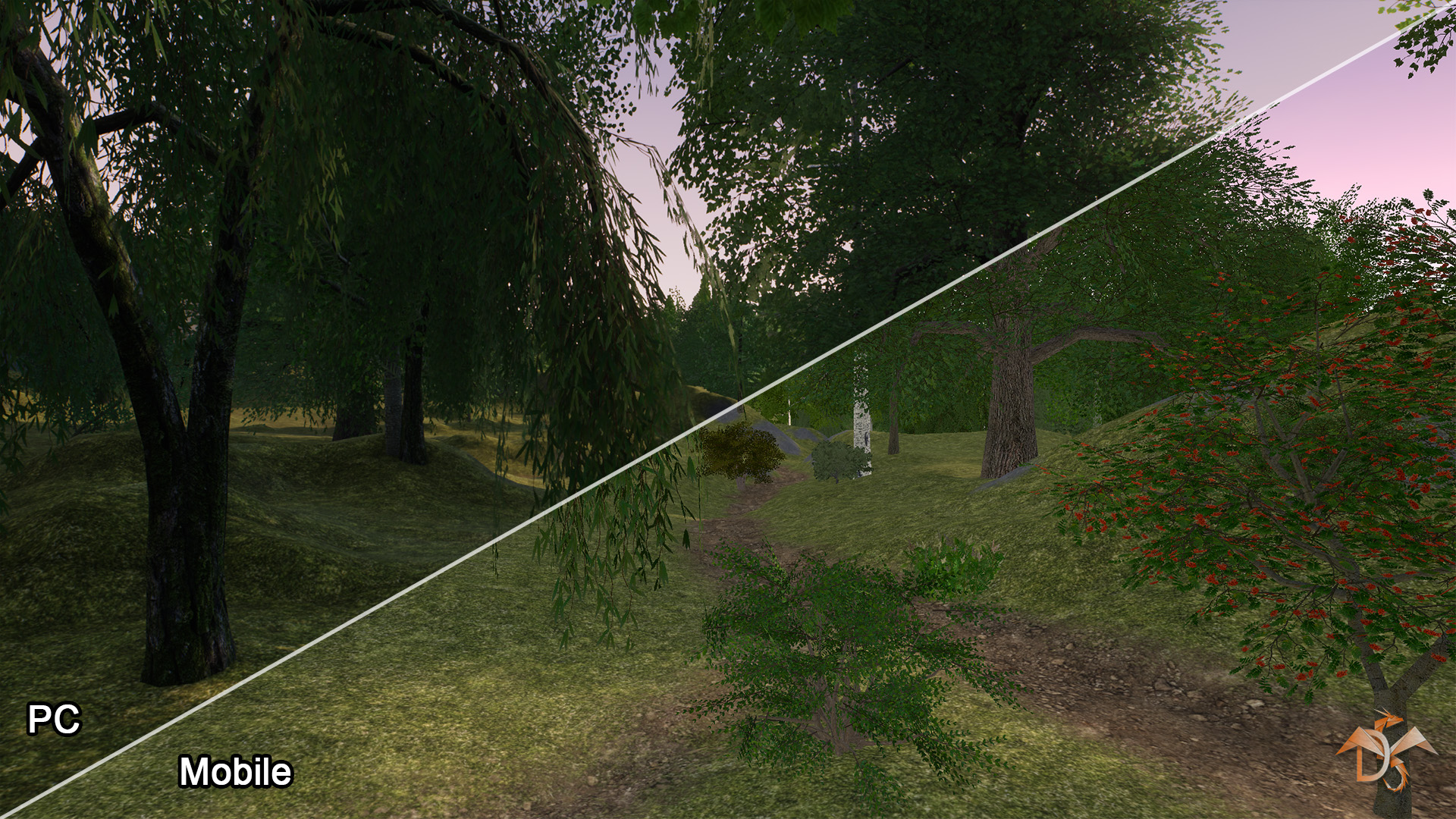 Available on Marketplace:
https://www.unrealengine.com/marketp...nts-for-mobile
Hello! We will be happy to provide you with our overview of new content "Trees and plants for Mobile". At the moment, the content is in the final stage of development. Here you can follow the work progress and get acquainted with the main characteristics of the project. Also we will be happy to hear your opinion.

"Trees and plants for Mobile" is primarily target at mobile platforms and devices. It includes 296 models of deciduous trees and other plants that will help you quickly create beautiful natural scenes on mobile devices and other platforms. Each tree has the variant of autumn, winter and summer.

The peculiarity of the content is excellent optimization and simple materials. Each tree contains of no more than 2000 triangles, while save a good view. All LODs were created and corrected manually, which gives a smooth transition between LODs while saving the view. In addition, all trees have billboards, including a top view. The content is fully compatible with static lighting, all models have good lightmaps (no errors). The "overdraw" effect is minimal due to the optimization of transparent areas. All textures are customized and have the optimal resolution, but you can always return the original resolution in the texture properties.

There is a master instance that allows you to make changes to all materials at once, which saves you from manually switching of parameters in each instance material. All material parameters have descriptions and comments in two languages (Russian and English). The content is already configured and ready to use right from the "box", which will save your time.

Before the release, we will definitely test the content on Android devices and share with you the results. Below you can find additional and useful information about the features of the content in the form of screenshots and videos. During the development process will be appear new materials!

F.A.Q:
Optimization information.
Additional optimization, useful materials.
Features and useful information.
Screenshots.
Test results and minimum system requirements:
Technical information.
Soon we will add more new information!